Skip to Content
Call us toll free
1-800-300-1336
Loading call wait time...
All prices in CAD
Promotional Products by 4imprint
New!

With Better Choices™ you can select promotional products with a more positive environmental impact such as those made with recycled materials or from a responsible forestry program. It also highlights brands and organizations leading the way in developing positive workplace cultures.Learn More

about better choices products
Featured Promotional Product Categories
Weekly Deal!
Save up to 25%

Eccolo Nashville Journal
Daryl, with
4imprint
21 years
Denise, with
4imprint
20 years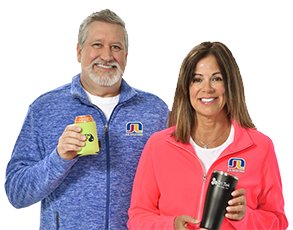 Crossland Brand Promotional Products
Offering a sought-after relaxed vibe, our Crossland® brand is perfect for taking in the open air or enduring the busy workweek. Crossland brand promotional products stay close to customers and associates, and so will your brand. Only at 4imprint.
Shop Crossland

®

Now
Caitlin, with
4imprint
3 years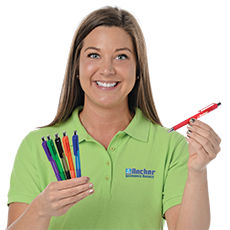 Pens for Pennies
Hurry, quantities are limited!

Stretch your budget even further with incredible savings on our Coloma Pen. Available in six eye-catching colours.
Shop The Coloma Pen Now
Alysia, with
4imprint
14 years
Andy, with
4imprint
16 years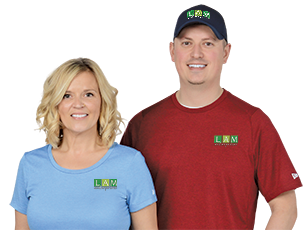 Embroidery Made Easy
The price you see is the price you pay!
No upcharge for extended sizes.
Order as few as 6 pieces.
$35 tape charge; FREE on orders of 24 pieces or more on polos, dress shirts & jackets!
No stitch counts - if your logo fits in the described embroidered area, there are no additional fees. Period.
Shop Embroidery Now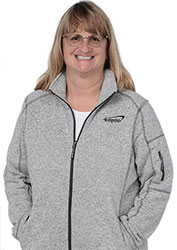 Sue Recommends
I love this jacket because it's lightweight and so very comfortable. I can wear it in the fall, winter and spring, and it still keeps me warm.
Sue, with 4imprint 4 years.
Shop

the Sweater Knit Fleece

Now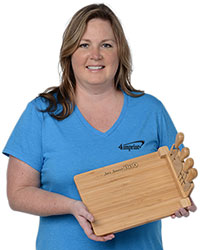 Real life examples of how our products can help your promotional needs shine.
4imprint Information and Contact Links
To Top
of page