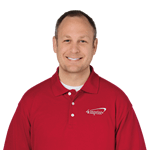 Jim
with 4imprint
25 years
24 Hour Service
Order Today. Ships Tomorrow.
Use our special 24 Hour Service and your order is sent through a priority art and approval process. Get your order in by 6:00 pm central time today, and your product will ship tomorrow (excludes weekends and holidays of course — and you'll need to be available to approve your free art mock-up by 7:00 pm). This lightning-fast priority processing of your art and imprinting is available on a great range of products for just $40.
Order online or call toll-free
800-300-1336
HOLIDAY INFO:
Due to shipping volumes during the holiday season, to ensure delivery by December 22, we highly recommend placing your order on or by Thursday, December 14, 2023, using the Air shipping method. If you need assistance or have any questions about delivery for the holidays, please call customer service.
Note: Some 24-hour store items may not be available from December 15 to January 3. For assistance with orders in this period, please call customer service.
Filter Products
558 Product(s) Found
<section id="Categories" class="filterMenu bkgdWhite overflow hide" aria-labelledby="Categories"><h3 id="CategoriesHeader" class="showOnLarge"><button class="accordionHeader text16 padding10 fullWidth displayFlex flexNoWrap flexSpaceBetween flexAlignItemsCenter pointer" aria-expanded="true" aria-controls="CategoriesContent"><span>Categories<span class="visually-hidden" id="CategoriesDescription"> Filter selections automatically update page</span></span><svg class="arrowIcon" height="16px" width="16px" focusable="false" aria-hidden="true"><use xlink:href="#svgIcon-arrowLine"></use></svg></button></h3><div id="CategoriesContent" class="accordionPanel open" aria-hidden="false"><button class="filterMenuSelect darkestLink hideOnLargeAndExtraLarge margin5" aria-controls="filterMenuMobile" disabled><svg class="rotate270 paddingRight5" height="16px" width="16px" aria-hidden="true" focusable="false"><use xlink:href="#svgIcon-arrowLine"></use></svg> View All Filters<span class="visually-hidden"> by exiting Categories filter</span></button><fieldset class="paddingLeft5"><legend class="visually-hidden">Select Categories filters</legend><input type="checkbox" id="chkTag_149" name="Auto Accessories" class="" data-filter="Auto Accessories" data-group="Categories" aria-describedby="CategoriesDescription" /><label id="chkTag_149_label" class="text20" for="chkTag_149" aria-label="Auto Accessories 2 products">Auto Accessories (2)</label><input type="checkbox" id="chkTag_136" name="Awards" class="" data-filter="Awards" data-group="Categories" aria-describedby="CategoriesDescription" /><label id="chkTag_136_label" class="text20" for="chkTag_136" aria-label="Awards 1 products">Awards (1)</label><input type="checkbox" id="chkTag_99" name="Backpacks" class="" data-filter="Backpacks" data-group="Categories" aria-describedby="CategoriesDescription" /><label id="chkTag_99_label" class="text20" for="chkTag_99" aria-label="Backpacks 6 products">Backpacks (6)</label><input type="checkbox" id="chkTag_305" name="Banners, Flags &amp; Signs" class="" data-filter="Banners, Flags &amp; Signs" data-group="Categories" aria-describedby="CategoriesDescription" /><label id="chkTag_305_label" class="text20" for="chkTag_305" aria-label="Banners, Flags &amp; Signs 34 products">Banners, Flags &amp; Signs (34)</label><input type="checkbox" id="chkTag_290" name="BBQ" class="" data-filter="BBQ" data-group="Categories" aria-describedby="CategoriesDescription" /><label id="chkTag_290_label" class="text20" for="chkTag_290" aria-label="BBQ 2 products">BBQ (2)</label><input type="checkbox" id="chkTag_109" name="Beverage Holders" class="" data-filter="Beverage Holders" data-group="Categories" aria-describedby="CategoriesDescription" /><label id="chkTag_109_label" class="text20" for="chkTag_109" aria-label="Beverage Holders 2 products">Beverage Holders (2)</label><input type="checkbox" id="chkTag_291" name="Blankets" class="" data-filter="Blankets" data-group="Categories" aria-describedby="CategoriesDescription" /><label id="chkTag_291_label" class="text20" for="chkTag_291" aria-label="Blankets 3 products">Blankets (3)</label><input type="checkbox" id="chkTag_98" name="Business Bags" class="" data-filter="Business Bags" data-group="Categories" aria-describedby="CategoriesDescription" /><label id="chkTag_98_label" class="text20" for="chkTag_98" aria-label="Business Bags 2 products">Business Bags (2)</label><input type="checkbox" id="chkTag_303" name="Cases &amp; Bags" class="" data-filter="Cases &amp; Bags" data-group="Categories" aria-describedby="CategoriesDescription" /><label id="chkTag_303_label" class="text20" for="chkTag_303" aria-label="Cases &amp; Bags 3 products">Cases &amp; Bags (3)</label><input type="checkbox" id="chkTag_110" name="Ceramic Mugs" class="" data-filter="Ceramic Mugs" data-group="Categories" aria-describedby="CategoriesDescription" /><label id="chkTag_110_label" class="text20" for="chkTag_110" aria-label="Ceramic Mugs 16 products">Ceramic Mugs (16)</label><div class="hide overflow"><input type="checkbox" id="chkTag_6360" name="Colouring" data-filter="Colouring" data-group="Categories" aria-describedby="CategoriesDescription" /><label id="chkTag_6360_label" class="text20" for="chkTag_6360" aria-label="Colouring 1 products">Colouring (1)</label><input type="checkbox" id="chkTag_164" name="Coolers" data-filter="Coolers" data-group="Categories" aria-describedby="CategoriesDescription" /><label id="chkTag_164_label" class="text20" for="chkTag_164" aria-label="Coolers 11 products">Coolers (11)</label><input type="checkbox" id="chkTag_139" name="Cubes, Pads &amp; Flags" data-filter="Cubes, Pads &amp; Flags" data-group="Categories" aria-describedby="CategoriesDescription" /><label id="chkTag_139_label" class="text20" for="chkTag_139" aria-label="Cubes, Pads &amp; Flags 1 products">Cubes, Pads &amp; Flags (1)</label><input type="checkbox" id="chkTag_105" name="Drawstring Sportpacks" data-filter="Drawstring Sportpacks" data-group="Categories" aria-describedby="CategoriesDescription" /><label id="chkTag_105_label" class="text20" for="chkTag_105" aria-label="Drawstring Sportpacks 2 products">Drawstring Sportpacks (2)</label><input type="checkbox" id="chkTag_83" name="Dress Shirts" data-filter="Dress Shirts" data-group="Categories" aria-describedby="CategoriesDescription" /><label id="chkTag_83_label" class="text20" for="chkTag_83" aria-label="Dress Shirts 10 products">Dress Shirts (10)</label><input type="checkbox" id="chkTag_100" name="Duffels" data-filter="Duffels" data-group="Categories" aria-describedby="CategoriesDescription" /><label id="chkTag_100_label" class="text20" for="chkTag_100" aria-label="Duffels 2 products">Duffels (2)</label><input type="checkbox" id="chkTag_112" name="Glassware" data-filter="Glassware" data-group="Categories" aria-describedby="CategoriesDescription" /><label id="chkTag_112_label" class="text20" for="chkTag_112" aria-label="Glassware 6 products">Glassware (6)</label><input type="checkbox" id="chkTag_165" name="Golf" data-filter="Golf" data-group="Categories" aria-describedby="CategoriesDescription" /><label id="chkTag_165_label" class="text20" for="chkTag_165" aria-label="Golf 1 products">Golf (1)</label><input type="checkbox" id="chkTag_91" name="Headwear" data-filter="Headwear" data-group="Categories" aria-describedby="CategoriesDescription" /><label id="chkTag_91_label" class="text20" for="chkTag_91" aria-label="Headwear 72 products">Headwear (72)</label><input type="checkbox" id="chkTag_171" name="Highlighters &amp; Markers" data-filter="Highlighters &amp; Markers" data-group="Categories" aria-describedby="CategoriesDescription" /><label id="chkTag_171_label" class="text20" for="chkTag_171" aria-label="Highlighters &amp; Markers 3 products">Highlighters &amp; Markers (3)</label><input type="checkbox" id="chkTag_281" name="Key Lights" data-filter="Key Lights" data-group="Categories" aria-describedby="CategoriesDescription" /><label id="chkTag_281_label" class="text20" for="chkTag_281" aria-label="Key Lights 1 products">Key Lights (1)</label><input type="checkbox" id="chkTag_124" name="Key Tags" data-filter="Key Tags" data-group="Categories" aria-describedby="CategoriesDescription" /><label id="chkTag_124_label" class="text20" for="chkTag_124" aria-label="Key Tags 2 products">Key Tags (2)</label><input type="checkbox" id="chkTag_282" name="Kitchenware" data-filter="Kitchenware" data-group="Categories" aria-describedby="CategoriesDescription" /><label id="chkTag_282_label" class="text20" for="chkTag_282" aria-label="Kitchenware 4 products">Kitchenware (4)</label><input type="checkbox" id="chkTag_126" name="Lanyards &amp; Badges" data-filter="Lanyards &amp; Badges" data-group="Categories" aria-describedby="CategoriesDescription" /><label id="chkTag_126_label" class="text20" for="chkTag_126" aria-label="Lanyards &amp; Badges 9 products">Lanyards &amp; Badges (9)</label><input type="checkbox" id="chkTag_317" name="Lip Balm" data-filter="Lip Balm" data-group="Categories" aria-describedby="CategoriesDescription" /><label id="chkTag_317_label" class="text20" for="chkTag_317" aria-label="Lip Balm 1 products">Lip Balm (1)</label><input type="checkbox" id="chkTag_283" name="Living" data-filter="Living" data-group="Categories" aria-describedby="CategoriesDescription" /><label id="chkTag_283_label" class="text20" for="chkTag_283" aria-label="Living 2 products">Living (2)</label><input type="checkbox" id="chkTag_127" name="Magnets" data-filter="Magnets" data-group="Categories" aria-describedby="CategoriesDescription" /><label id="chkTag_127_label" class="text20" for="chkTag_127" aria-label="Magnets 5 products">Magnets (5)</label><input type="checkbox" id="chkTag_319" name="Multi Function" data-filter="Multi Function" data-group="Categories" aria-describedby="CategoriesDescription" /><label id="chkTag_319_label" class="text20" for="chkTag_319" aria-label="Multi Function 1 products">Multi Function (1)</label><input type="checkbox" id="chkTag_5014" name="Music &amp; Audio" data-filter="Music &amp; Audio" data-group="Categories" aria-describedby="CategoriesDescription" /><label id="chkTag_5014_label" class="text20" for="chkTag_5014" aria-label="Music &amp; Audio 7 products">Music &amp; Audio (7)</label><input type="checkbox" id="chkTag_119" name="Notebooks" data-filter="Notebooks" data-group="Categories" aria-describedby="CategoriesDescription" /><label id="chkTag_119_label" class="text20" for="chkTag_119" aria-label="Notebooks 17 products">Notebooks (17)</label><input type="checkbox" id="chkTag_93" name="Other Apparel" data-filter="Other Apparel" data-group="Categories" aria-describedby="CategoriesDescription" /><label id="chkTag_93_label" class="text20" for="chkTag_93" aria-label="Other Apparel 11 products">Other Apparel (11)</label><input type="checkbox" id="chkTag_92" name="Outerwear" data-filter="Outerwear" data-group="Categories" aria-describedby="CategoriesDescription" /><label id="chkTag_92_label" class="text20" for="chkTag_92" aria-label="Outerwear 108 products">Outerwear (108)</label><input type="checkbox" id="chkTag_120" name="Padfolios" data-filter="Padfolios" data-group="Categories" aria-describedby="CategoriesDescription" /><label id="chkTag_120_label" class="text20" for="chkTag_120" aria-label="Padfolios 9 products">Padfolios (9)</label><input type="checkbox" id="chkTag_89" name="Pens" data-filter="Pens" data-group="Categories" aria-describedby="CategoriesDescription" /><label id="chkTag_89_label" class="text20" for="chkTag_89" aria-label="Pens 23 products">Pens (23)</label><input type="checkbox" id="chkTag_320" name="Plastic Cups" data-filter="Plastic Cups" data-group="Categories" aria-describedby="CategoriesDescription" /><label id="chkTag_320_label" class="text20" for="chkTag_320" aria-label="Plastic Cups 8 products">Plastic Cups (8)</label><input type="checkbox" id="chkTag_94" name="Polo Shirts" data-filter="Polo Shirts" data-group="Categories" aria-describedby="CategoriesDescription" /><label id="chkTag_94_label" class="text20" for="chkTag_94" aria-label="Polo Shirts 30 products">Polo Shirts (30)</label><input type="checkbox" id="chkTag_130" name="Safety" data-filter="Safety" data-group="Categories" aria-describedby="CategoriesDescription" /><label id="chkTag_130_label" class="text20" for="chkTag_130" aria-label="Safety 1 products">Safety (1)</label><input type="checkbox" id="chkTag_154" name="Sports &amp; Fitness" data-filter="Sports &amp; Fitness" data-group="Categories" aria-describedby="CategoriesDescription" /><label id="chkTag_154_label" class="text20" for="chkTag_154" aria-label="Sports &amp; Fitness 3 products">Sports &amp; Fitness (3)</label><input type="checkbox" id="chkTag_96" name="Sweatshirts" data-filter="Sweatshirts" data-group="Categories" aria-describedby="CategoriesDescription" /><label id="chkTag_96_label" class="text20" for="chkTag_96" aria-label="Sweatshirts 26 products">Sweatshirts (26)</label><input type="checkbox" id="chkTag_133" name="Tape Measures" data-filter="Tape Measures" data-group="Categories" aria-describedby="CategoriesDescription" /><label id="chkTag_133_label" class="text20" for="chkTag_133" aria-label="Tape Measures 1 products">Tape Measures (1)</label><input type="checkbox" id="chkTag_295" name="Team Spirit" data-filter="Team Spirit" data-group="Categories" aria-describedby="CategoriesDescription" /><label id="chkTag_295_label" class="text20" for="chkTag_295" aria-label="Team Spirit 1 products">Team Spirit (1)</label><input type="checkbox" id="chkTag_302" name="Tech Accessories" data-filter="Tech Accessories" data-group="Categories" aria-describedby="CategoriesDescription" /><label id="chkTag_302_label" class="text20" for="chkTag_302" aria-label="Tech Accessories 4 products">Tech Accessories (4)</label><input type="checkbox" id="chkTag_128" name="Tools" data-filter="Tools" data-group="Categories" aria-describedby="CategoriesDescription" /><label id="chkTag_128_label" class="text20" for="chkTag_128" aria-label="Tools 1 products">Tools (1)</label><input type="checkbox" id="chkTag_106" name="Totes" data-filter="Totes" data-group="Categories" aria-describedby="CategoriesDescription" /><label id="chkTag_106_label" class="text20" for="chkTag_106" aria-label="Totes 26 products">Totes (26)</label><input type="checkbox" id="chkTag_170" name="Towels" data-filter="Towels" data-group="Categories" aria-describedby="CategoriesDescription" /><label id="chkTag_170_label" class="text20" for="chkTag_170" aria-label="Towels 1 products">Towels (1)</label><input type="checkbox" id="chkTag_107" name="Travel" data-filter="Travel" data-group="Categories" aria-describedby="CategoriesDescription" /><label id="chkTag_107_label" class="text20" for="chkTag_107" aria-label="Travel 1 products">Travel (1)</label><input type="checkbox" id="chkTag_115" name="Travel Mugs" data-filter="Travel Mugs" data-group="Categories" aria-describedby="CategoriesDescription" /><label id="chkTag_115_label" class="text20" for="chkTag_115" aria-label="Travel Mugs 35 products">Travel Mugs (35)</label><input type="checkbox" id="chkTag_97" name="T-Shirts" data-filter="T-Shirts" data-group="Categories" aria-describedby="CategoriesDescription" /><label id="chkTag_97_label" class="text20" for="chkTag_97" aria-label="T-Shirts 5 products">T-Shirts (5)</label><input type="checkbox" id="chkTag_87" name="Umbrellas" data-filter="Umbrellas" data-group="Categories" aria-describedby="CategoriesDescription" /><label id="chkTag_87_label" class="text20" for="chkTag_87" aria-label="Umbrellas 8 products">Umbrellas (8)</label><input type="checkbox" id="chkTag_147" name="USB Flash Drives" data-filter="USB Flash Drives" data-group="Categories" aria-describedby="CategoriesDescription" /><label id="chkTag_147_label" class="text20" for="chkTag_147" aria-label="USB Flash Drives 3 products">USB Flash Drives (3)</label><input type="checkbox" id="chkTag_5522" name="Water Bottles" data-filter="Water Bottles" data-group="Categories" aria-describedby="CategoriesDescription" /><label id="chkTag_5522_label" class="text20" for="chkTag_5522" aria-label="Water Bottles 42 products">Water Bottles (42)</label></div><div class="moreDiv textCenter padding10"><button class="moreLink lastObject text16 textCenter underline" aria-expanded="false"><span>More Filters <svg class="rotate180" height="10px" width="10px" focusable="false" aria-hidden="true"><use xlink:href="#svgIcon-arrowLine"></use></svg></span><span class="visually-hidden">for Categories</span></button></div></fieldset></div></section><section id="BannerWidth" class="filterMenu bkgdWhite overflow hide" aria-labelledby="BannerWidth"><h3 id="BannerWidthHeader" class="showOnLarge"><button class="accordionHeader text16 padding10 fullWidth displayFlex flexNoWrap flexSpaceBetween flexAlignItemsCenter pointer" aria-expanded="true" aria-controls="BannerWidthContent"><span>Banner Width<span class="visually-hidden" id="BannerWidthDescription"> Filter selections automatically update page</span></span><svg class="arrowIcon" height="16px" width="16px" focusable="false" aria-hidden="true"><use xlink:href="#svgIcon-arrowLine"></use></svg></button></h3><div id="BannerWidthContent" class="accordionPanel open" aria-hidden="false"><button class="filterMenuSelect darkestLink hideOnLargeAndExtraLarge margin5" aria-controls="filterMenuMobile" disabled><svg class="rotate270 paddingRight5" height="16px" width="16px" aria-hidden="true" focusable="false"><use xlink:href="#svgIcon-arrowLine"></use></svg> View All Filters<span class="visually-hidden"> by exiting Banner Width filter</span></button><fieldset class="paddingLeft5"><legend class="visually-hidden">Select Banner Width filters</legend><input type="checkbox" id="chkTag_6838" name="48&quot; +" class="" data-filter="48&quot; +" data-group="BannerWidth" aria-describedby="BannerWidthDescription" /><label id="chkTag_6838_label" class="text20" for="chkTag_6838" aria-label="48&quot; + 4 products">48&quot; + (4)</label><input type="checkbox" id="chkTag_6839" name="60&quot; +" class="" data-filter="60&quot; +" data-group="BannerWidth" aria-describedby="BannerWidthDescription" /><label id="chkTag_6839_label" class="text20" for="chkTag_6839" aria-label="60&quot; + 6 products">60&quot; + (6)</label><input type="checkbox" id="chkTag_6840" name="72&quot; +" class="" data-filter="72&quot; +" data-group="BannerWidth" aria-describedby="BannerWidthDescription" /><label id="chkTag_6840_label" class="text20" for="chkTag_6840" aria-label="72&quot; + 8 products">72&quot; + (8)</label><input type="checkbox" id="chkTag_6841" name="96&quot; +" class="lastObject" data-filter="96&quot; +" data-group="BannerWidth" aria-describedby="BannerWidthDescription" /><label id="chkTag_6841_label" class="text20" for="chkTag_6841" aria-label="96&quot; + 16 products">96&quot; + (16)</label></fieldset></div></section><section id="BarrelFinish" class="filterMenu bkgdWhite overflow hide" aria-labelledby="BarrelFinish"><h3 id="BarrelFinishHeader" class="showOnLarge"><button class="accordionHeader text16 padding10 fullWidth displayFlex flexNoWrap flexSpaceBetween flexAlignItemsCenter pointer" aria-expanded="true" aria-controls="BarrelFinishContent"><span>Barrel Finish<span class="visually-hidden" id="BarrelFinishDescription"> Filter selections automatically update page</span></span><svg class="arrowIcon" height="16px" width="16px" focusable="false" aria-hidden="true"><use xlink:href="#svgIcon-arrowLine"></use></svg></button></h3><div id="BarrelFinishContent" class="accordionPanel open" aria-hidden="false"><button class="filterMenuSelect darkestLink hideOnLargeAndExtraLarge margin5" aria-controls="filterMenuMobile" disabled><svg class="rotate270 paddingRight5" height="16px" width="16px" aria-hidden="true" focusable="false"><use xlink:href="#svgIcon-arrowLine"></use></svg> View All Filters<span class="visually-hidden"> by exiting Barrel Finish filter</span></button><fieldset class="paddingLeft5"><legend class="visually-hidden">Select Barrel Finish filters</legend><input type="checkbox" id="chkTag_6827" name="Metallic" class="" data-filter="Metallic" data-group="BarrelFinish" aria-describedby="BarrelFinishDescription" /><label id="chkTag_6827_label" class="text20" for="chkTag_6827" aria-label="Metallic 4 products">Metallic (4)</label><input type="checkbox" id="chkTag_6828" name="Opaque" class="lastObject" data-filter="Opaque" data-group="BarrelFinish" aria-describedby="BarrelFinishDescription" /><label id="chkTag_6828_label" class="text20" for="chkTag_6828" aria-label="Opaque 5 products">Opaque (5)</label></fieldset></div></section><section id="BarrelMaterial" class="filterMenu bkgdWhite overflow hide" aria-labelledby="BarrelMaterial"><h3 id="BarrelMaterialHeader" class="showOnLarge"><button class="accordionHeader text16 padding10 fullWidth displayFlex flexNoWrap flexSpaceBetween flexAlignItemsCenter pointer" aria-expanded="true" aria-controls="BarrelMaterialContent"><span>Barrel Material<span class="visually-hidden" id="BarrelMaterialDescription"> Filter selections automatically update page</span></span><svg class="arrowIcon" height="16px" width="16px" focusable="false" aria-hidden="true"><use xlink:href="#svgIcon-arrowLine"></use></svg></button></h3><div id="BarrelMaterialContent" class="accordionPanel open" aria-hidden="false"><button class="filterMenuSelect darkestLink hideOnLargeAndExtraLarge margin5" aria-controls="filterMenuMobile" disabled><svg class="rotate270 paddingRight5" height="16px" width="16px" aria-hidden="true" focusable="false"><use xlink:href="#svgIcon-arrowLine"></use></svg> View All Filters<span class="visually-hidden"> by exiting Barrel Material filter</span></button><fieldset class="paddingLeft5"><legend class="visually-hidden">Select Barrel Material filters</legend><input type="checkbox" id="chkTag_6597" name="Metal Barrel" class="" data-filter="Metal Barrel" data-group="BarrelMaterial" aria-describedby="BarrelMaterialDescription" /><label id="chkTag_6597_label" class="text20" for="chkTag_6597" aria-label="Metal Barrel 12 products">Metal Barrel (12)</label><input type="checkbox" id="chkTag_6596" name="Plastic Barrel" class="lastObject" data-filter="Plastic Barrel" data-group="BarrelMaterial" aria-describedby="BarrelMaterialDescription" /><label id="chkTag_6596_label" class="text20" for="chkTag_6596" aria-label="Plastic Barrel 9 products">Plastic Barrel (9)</label></fieldset></div></section><section id="BaseballCaps" class="filterMenu bkgdWhite overflow hide" aria-labelledby="BaseballCaps"><h3 id="BaseballCapsHeader" class="showOnLarge"><button class="accordionHeader text16 padding10 fullWidth displayFlex flexNoWrap flexSpaceBetween flexAlignItemsCenter pointer" aria-expanded="true" aria-controls="BaseballCapsContent"><span>Baseball Caps<span class="visually-hidden" id="BaseballCapsDescription"> Filter selections automatically update page</span></span><svg class="arrowIcon" height="16px" width="16px" focusable="false" aria-hidden="true"><use xlink:href="#svgIcon-arrowLine"></use></svg></button></h3><div id="BaseballCapsContent" class="accordionPanel open" aria-hidden="false"><button class="filterMenuSelect darkestLink hideOnLargeAndExtraLarge margin5" aria-controls="filterMenuMobile" disabled><svg class="rotate270 paddingRight5" height="16px" width="16px" aria-hidden="true" focusable="false"><use xlink:href="#svgIcon-arrowLine"></use></svg> View All Filters<span class="visually-hidden"> by exiting Baseball Caps filter</span></button><fieldset class="paddingLeft5"><legend class="visually-hidden">Select Baseball Caps filters</legend><input type="checkbox" id="chkTag_6832" name="Buckle Back" class="" data-filter="Buckle Back" data-group="BaseballCaps" aria-describedby="BaseballCapsDescription" /><label id="chkTag_6832_label" class="text20" for="chkTag_6832" aria-label="Buckle Back 11 products">Buckle Back (11)</label><input type="checkbox" id="chkTag_6833" name="Hook &amp; Loop Back" class="" data-filter="Hook &amp; Loop Back" data-group="BaseballCaps" aria-describedby="BaseballCapsDescription" /><label id="chkTag_6833_label" class="text20" for="chkTag_6833" aria-label="Hook &amp; Loop Back 26 products">Hook &amp; Loop Back (26)</label><input type="checkbox" id="chkTag_6683" name="Mesh Back" class="" data-filter="Mesh Back" data-group="BaseballCaps" aria-describedby="BaseballCapsDescription" /><label id="chkTag_6683_label" class="text20" for="chkTag_6683" aria-label="Mesh Back 7 products">Mesh Back (7)</label><input type="checkbox" id="chkTag_6681" name="Snap Back" class="" data-filter="Snap Back" data-group="BaseballCaps" aria-describedby="BaseballCapsDescription" /><label id="chkTag_6681_label" class="text20" for="chkTag_6681" aria-label="Snap Back 8 products">Snap Back (8)</label><input type="checkbox" id="chkTag_6679" name="Structured" class="" data-filter="Structured" data-group="BaseballCaps" aria-describedby="BaseballCapsDescription" /><label id="chkTag_6679_label" class="text20" for="chkTag_6679" aria-label="Structured 35 products">Structured (35)</label><input type="checkbox" id="chkTag_6678" name="Unstructured" class="lastObject" data-filter="Unstructured" data-group="BaseballCaps" aria-describedby="BaseballCapsDescription" /><label id="chkTag_6678_label" class="text20" for="chkTag_6678" aria-label="Unstructured 10 products">Unstructured (10)</label></fieldset></div></section><section id="Beanies" class="filterMenu bkgdWhite overflow hide" aria-labelledby="Beanies"><h3 id="BeaniesHeader" class="showOnLarge"><button class="accordionHeader text16 padding10 fullWidth displayFlex flexNoWrap flexSpaceBetween flexAlignItemsCenter pointer" aria-expanded="true" aria-controls="BeaniesContent"><span>Beanies<span class="visually-hidden" id="BeaniesDescription"> Filter selections automatically update page</span></span><svg class="arrowIcon" height="16px" width="16px" focusable="false" aria-hidden="true"><use xlink:href="#svgIcon-arrowLine"></use></svg></button></h3><div id="BeaniesContent" class="accordionPanel open" aria-hidden="false"><button class="filterMenuSelect darkestLink hideOnLargeAndExtraLarge margin5" aria-controls="filterMenuMobile" disabled><svg class="rotate270 paddingRight5" height="16px" width="16px" aria-hidden="true" focusable="false"><use xlink:href="#svgIcon-arrowLine"></use></svg> View All Filters<span class="visually-hidden"> by exiting Beanies filter</span></button><fieldset class="paddingLeft5"><legend class="visually-hidden">Select Beanies filters</legend><input type="checkbox" id="chkTag_6685" name="Cuff" class="" data-filter="Cuff" data-group="Beanies" aria-describedby="BeaniesDescription" /><label id="chkTag_6685_label" class="text20" for="chkTag_6685" aria-label="Cuff 11 products">Cuff (11)</label><input type="checkbox" id="chkTag_6686" name="Pom Pom" class="" data-filter="Pom Pom" data-group="Beanies" aria-describedby="BeaniesDescription" /><label id="chkTag_6686_label" class="text20" for="chkTag_6686" aria-label="Pom Pom 10 products">Pom Pom (10)</label><input type="checkbox" id="chkTag_6684" name="Stripe" class="lastObject" data-filter="Stripe" data-group="Beanies" aria-describedby="BeaniesDescription" /><label id="chkTag_6684_label" class="text20" for="chkTag_6684" aria-label="Stripe 10 products">Stripe (10)</label></fieldset></div></section><section id="Brand" class="filterMenu bkgdWhite overflow hide" aria-labelledby="Brand"><h3 id="BrandHeader" class="showOnLarge"><button class="accordionHeader text16 padding10 fullWidth displayFlex flexNoWrap flexSpaceBetween flexAlignItemsCenter pointer" aria-expanded="true" aria-controls="BrandContent"><span>Brand<span class="visually-hidden" id="BrandDescription"> Filter selections automatically update page</span></span><svg class="arrowIcon" height="16px" width="16px" focusable="false" aria-hidden="true"><use xlink:href="#svgIcon-arrowLine"></use></svg></button></h3><div id="BrandContent" class="accordionPanel open" aria-hidden="false"><button class="filterMenuSelect darkestLink hideOnLargeAndExtraLarge margin5" aria-controls="filterMenuMobile" disabled><svg class="rotate270 paddingRight5" height="16px" width="16px" aria-hidden="true" focusable="false"><use xlink:href="#svgIcon-arrowLine"></use></svg> View All Filters<span class="visually-hidden"> by exiting Brand filter</span></button><fieldset class="paddingLeft5"><legend class="visually-hidden">Select Brand filters</legend><input type="checkbox" id="chkTag_5588" name="Arctic Zone" class="" data-filter="Arctic Zone" data-group="Brand" aria-describedby="BrandDescription" /><label id="chkTag_5588_label" class="text20" for="chkTag_5588" aria-label="Arctic Zone 3 products">Arctic Zone (3)</label><input type="checkbox" id="chkTag_190" name="Bic" class="" data-filter="Bic" data-group="Brand" aria-describedby="BrandDescription" /><label id="chkTag_190_label" class="text20" for="chkTag_190" aria-label="Bic 2 products">Bic (2)</label><input type="checkbox" id="chkTag_6657" name="Crossland" class="" data-filter="Crossland" data-group="Brand" aria-describedby="BrandDescription" /><label id="chkTag_6657_label" class="text20" for="chkTag_6657" aria-label="Crossland 20 products">Crossland (20)</label><input type="checkbox" id="chkTag_7461" name="Rocketbook" class="" data-filter="Rocketbook" data-group="Brand" aria-describedby="BrandDescription" /><label id="chkTag_7461_label" class="text20" for="chkTag_7461" aria-label="Rocketbook 1 products">Rocketbook (1)</label><input type="checkbox" id="chkTag_6413" name="Roots73" class="lastObject" data-filter="Roots73" data-group="Brand" aria-describedby="BrandDescription" /><label id="chkTag_6413_label" class="text20" for="chkTag_6413" aria-label="Roots73 25 products">Roots73 (25)</label></fieldset></div></section><section id="CoolerSize" class="filterMenu bkgdWhite overflow hide" aria-labelledby="CoolerSize"><h3 id="CoolerSizeHeader" class="showOnLarge"><button class="accordionHeader text16 padding10 fullWidth displayFlex flexNoWrap flexSpaceBetween flexAlignItemsCenter pointer" aria-expanded="true" aria-controls="CoolerSizeContent"><span>Cooler Size<span class="visually-hidden" id="CoolerSizeDescription"> Filter selections automatically update page</span></span><svg class="arrowIcon" height="16px" width="16px" focusable="false" aria-hidden="true"><use xlink:href="#svgIcon-arrowLine"></use></svg></button></h3><div id="CoolerSizeContent" class="accordionPanel open" aria-hidden="false"><button class="filterMenuSelect darkestLink hideOnLargeAndExtraLarge margin5" aria-controls="filterMenuMobile" disabled><svg class="rotate270 paddingRight5" height="16px" width="16px" aria-hidden="true" focusable="false"><use xlink:href="#svgIcon-arrowLine"></use></svg> View All Filters<span class="visually-hidden"> by exiting Cooler Size filter</span></button><fieldset class="paddingLeft5"><legend class="visually-hidden">Select Cooler Size filters</legend><input type="checkbox" id="chkTag_4666" name="Large" class="" data-filter="Large" data-group="CoolerSize" aria-describedby="CoolerSizeDescription" /><label id="chkTag_4666_label" class="text20" for="chkTag_4666" aria-label="Large 1 products">Large (1)</label><input type="checkbox" id="chkTag_4665" name="Medium" class="" data-filter="Medium" data-group="CoolerSize" aria-describedby="CoolerSizeDescription" /><label id="chkTag_4665_label" class="text20" for="chkTag_4665" aria-label="Medium 1 products">Medium (1)</label><input type="checkbox" id="chkTag_4664" name="Small" class="lastObject" data-filter="Small" data-group="CoolerSize" aria-describedby="CoolerSizeDescription" /><label id="chkTag_4664_label" class="text20" for="chkTag_4664" aria-label="Small 9 products">Small (9)</label></fieldset></div></section><section id="DrinkwareCapacityOz" class="filterMenu bkgdWhite overflow hide" aria-labelledby="DrinkwareCapacityOz"><h3 id="DrinkwareCapacityOzHeader" class="showOnLarge"><button class="accordionHeader text16 padding10 fullWidth displayFlex flexNoWrap flexSpaceBetween flexAlignItemsCenter pointer" aria-expanded="true" aria-controls="DrinkwareCapacityOzContent"><span>Drinkware Capacity - Oz<span class="visually-hidden" id="DrinkwareCapacityOzDescription"> Filter selections automatically update page</span></span><svg class="arrowIcon" height="16px" width="16px" focusable="false" aria-hidden="true"><use xlink:href="#svgIcon-arrowLine"></use></svg></button></h3><div id="DrinkwareCapacityOzContent" class="accordionPanel open" aria-hidden="false"><button class="filterMenuSelect darkestLink hideOnLargeAndExtraLarge margin5" aria-controls="filterMenuMobile" disabled><svg class="rotate270 paddingRight5" height="16px" width="16px" aria-hidden="true" focusable="false"><use xlink:href="#svgIcon-arrowLine"></use></svg> View All Filters<span class="visually-hidden"> by exiting Drinkware Capacity - Oz filter</span></button><fieldset class="paddingLeft5"><legend class="visually-hidden">Select Drinkware Capacity - Oz filters</legend><input type="checkbox" id="chkTag_6306" name="15 - 19 oz." class="" data-filter="15 - 19 oz." data-group="DrinkwareCapacityOz" aria-describedby="DrinkwareCapacityOzDescription" /><label id="chkTag_6306_label" class="text20" for="chkTag_6306" aria-label="15 - 19 oz. 41 products">15 - 19 oz. (41)</label><input type="checkbox" id="chkTag_6307" name="20 - 26 oz." class="" data-filter="20 - 26 oz." data-group="DrinkwareCapacityOz" aria-describedby="DrinkwareCapacityOzDescription" /><label id="chkTag_6307_label" class="text20" for="chkTag_6307" aria-label="20 - 26 oz. 29 products">20 - 26 oz. (29)</label><input type="checkbox" id="chkTag_6308" name="27 - 31 oz." class="" data-filter="27 - 31 oz." data-group="DrinkwareCapacityOz" aria-describedby="DrinkwareCapacityOzDescription" /><label id="chkTag_6308_label" class="text20" for="chkTag_6308" aria-label="27 - 31 oz. 3 products">27 - 31 oz. (3)</label><input type="checkbox" id="chkTag_6309" name="32 - 36 oz." class="" data-filter="32 - 36 oz." data-group="DrinkwareCapacityOz" aria-describedby="DrinkwareCapacityOzDescription" /><label id="chkTag_6309_label" class="text20" for="chkTag_6309" aria-label="32 - 36 oz. 2 products">32 - 36 oz. (2)</label><input type="checkbox" id="chkTag_6310" name="37 oz. +" class="" data-filter="37 oz. +" data-group="DrinkwareCapacityOz" aria-describedby="DrinkwareCapacityOzDescription" /><label id="chkTag_6310_label" class="text20" for="chkTag_6310" aria-label="37 oz. + 1 products">37 oz. + (1)</label><input type="checkbox" id="chkTag_6305" name="9 - 14 oz." class="lastObject" data-filter="9 - 14 oz." data-group="DrinkwareCapacityOz" aria-describedby="DrinkwareCapacityOzDescription" /><label id="chkTag_6305_label" class="text20" for="chkTag_6305" aria-label="9 - 14 oz. 24 products">9 - 14 oz. (24)</label></fieldset></div></section><section id="ExtendedSizes" class="filterMenu bkgdWhite overflow hide" aria-labelledby="ExtendedSizes"><h3 id="ExtendedSizesHeader" class="showOnLarge"><button class="accordionHeader text16 padding10 fullWidth displayFlex flexNoWrap flexSpaceBetween flexAlignItemsCenter pointer" aria-expanded="true" aria-controls="ExtendedSizesContent"><span>Extended Sizes<span class="visually-hidden" id="ExtendedSizesDescription"> Filter selections automatically update page</span></span><svg class="arrowIcon" height="16px" width="16px" focusable="false" aria-hidden="true"><use xlink:href="#svgIcon-arrowLine"></use></svg></button></h3><div id="ExtendedSizesContent" class="accordionPanel open" aria-hidden="false"><button class="filterMenuSelect darkestLink hideOnLargeAndExtraLarge margin5" aria-controls="filterMenuMobile" disabled><svg class="rotate270 paddingRight5" height="16px" width="16px" aria-hidden="true" focusable="false"><use xlink:href="#svgIcon-arrowLine"></use></svg> View All Filters<span class="visually-hidden"> by exiting Extended Sizes filter</span></button><fieldset class="paddingLeft5"><legend class="visually-hidden">Select Extended Sizes filters</legend><input type="checkbox" id="chkTag_4871" name="Tall" class="" data-filter="Tall" data-group="ExtendedSizes" aria-describedby="ExtendedSizesDescription" /><label id="chkTag_4871_label" class="text20" for="chkTag_4871" aria-label="Tall 5 products">Tall (5)</label><input type="checkbox" id="chkTag_5232" name="Up to 3XL" class="" data-filter="Up to 3XL" data-group="ExtendedSizes" aria-describedby="ExtendedSizesDescription" /><label id="chkTag_5232_label" class="text20" for="chkTag_5232" aria-label="Up to 3XL 160 products">Up to 3XL (160)</label><input type="checkbox" id="chkTag_6036" name="Up to 4XL" class="" data-filter="Up to 4XL" data-group="ExtendedSizes" aria-describedby="ExtendedSizesDescription" /><label id="chkTag_6036_label" class="text20" for="chkTag_6036" aria-label="Up to 4XL 84 products">Up to 4XL (84)</label><input type="checkbox" id="chkTag_5233" name="Up to 5XL" class="" data-filter="Up to 5XL" data-group="ExtendedSizes" aria-describedby="ExtendedSizesDescription" /><label id="chkTag_5233_label" class="text20" for="chkTag_5233" aria-label="Up to 5XL 46 products">Up to 5XL (46)</label><input type="checkbox" id="chkTag_5234" name="Up to 6XL" class="" data-filter="Up to 6XL" data-group="ExtendedSizes" aria-describedby="ExtendedSizesDescription" /><label id="chkTag_5234_label" class="text20" for="chkTag_5234" aria-label="Up to 6XL 5 products">Up to 6XL (5)</label><input type="checkbox" id="chkTag_7427" name="XS" class="lastObject" data-filter="XS" data-group="ExtendedSizes" aria-describedby="ExtendedSizesDescription" /><label id="chkTag_7427_label" class="text20" for="chkTag_7427" aria-label="XS 76 products">XS (76)</label></fieldset></div></section><section id="Fabric" class="filterMenu bkgdWhite overflow hide" aria-labelledby="Fabric"><h3 id="FabricHeader" class="showOnLarge"><button class="accordionHeader text16 padding10 fullWidth displayFlex flexNoWrap flexSpaceBetween flexAlignItemsCenter pointer" aria-expanded="true" aria-controls="FabricContent"><span>Fabric<span class="visually-hidden" id="FabricDescription"> Filter selections automatically update page</span></span><svg class="arrowIcon" height="16px" width="16px" focusable="false" aria-hidden="true"><use xlink:href="#svgIcon-arrowLine"></use></svg></button></h3><div id="FabricContent" class="accordionPanel open" aria-hidden="false"><button class="filterMenuSelect darkestLink hideOnLargeAndExtraLarge margin5" aria-controls="filterMenuMobile" disabled><svg class="rotate270 paddingRight5" height="16px" width="16px" aria-hidden="true" focusable="false"><use xlink:href="#svgIcon-arrowLine"></use></svg> View All Filters<span class="visually-hidden"> by exiting Fabric filter</span></button><fieldset class="paddingLeft5"><legend class="visually-hidden">Select Fabric filters</legend><input type="checkbox" id="chkTag_5938" name="Acrylic" class="" data-filter="Acrylic" data-group="Fabric" aria-describedby="FabricDescription" /><label id="chkTag_5938_label" class="text20" for="chkTag_5938" aria-label="Acrylic 4 products">Acrylic (4)</label><input type="checkbox" id="chkTag_7152" name="Acrylic w/fleece lining" class="" data-filter="Acrylic w/fleece lining" data-group="Fabric" aria-describedby="FabricDescription" /><label id="chkTag_7152_label" class="text20" for="chkTag_7152" aria-label="Acrylic w/fleece lining 1 products">Acrylic w/fleece lining (1)</label><input type="checkbox" id="chkTag_4543" name="Cotton" class="" data-filter="Cotton" data-group="Fabric" aria-describedby="FabricDescription" /><label id="chkTag_4543_label" class="text20" for="chkTag_4543" aria-label="Cotton 19 products">Cotton (19)</label><input type="checkbox" id="chkTag_4540" name="Jersey" class="" data-filter="Jersey" data-group="Fabric" aria-describedby="FabricDescription" /><label id="chkTag_4540_label" class="text20" for="chkTag_4540" aria-label="Jersey 2 products">Jersey (2)</label><input type="checkbox" id="chkTag_4547" name="Moisture Wicking" class="" data-filter="Moisture Wicking" data-group="Fabric" aria-describedby="FabricDescription" /><label id="chkTag_4547_label" class="text20" for="chkTag_4547" aria-label="Moisture Wicking 33 products">Moisture Wicking (33)</label><input type="checkbox" id="chkTag_4541" name="Pique" class="" data-filter="Pique" data-group="Fabric" aria-describedby="FabricDescription" /><label id="chkTag_4541_label" class="text20" for="chkTag_4541" aria-label="Pique 8 products">Pique (8)</label><input type="checkbox" id="chkTag_4542" name="Poly-Cotton Blend" class="" data-filter="Poly-Cotton Blend" data-group="Fabric" aria-describedby="FabricDescription" /><label id="chkTag_4542_label" class="text20" for="chkTag_4542" aria-label="Poly-Cotton Blend 23 products">Poly-Cotton Blend (23)</label><input type="checkbox" id="chkTag_4544" name="Polyester" class="" data-filter="Polyester" data-group="Fabric" aria-describedby="FabricDescription" /><label id="chkTag_4544_label" class="text20" for="chkTag_4544" aria-label="Polyester 36 products">Polyester (36)</label><input type="checkbox" id="chkTag_6015" name="Snag Resistant" class="" data-filter="Snag Resistant" data-group="Fabric" aria-describedby="FabricDescription" /><label id="chkTag_6015_label" class="text20" for="chkTag_6015" aria-label="Snag Resistant 22 products">Snag Resistant (22)</label><input type="checkbox" id="chkTag_5491" name="Spandex Blend" class="" data-filter="Spandex Blend" data-group="Fabric" aria-describedby="FabricDescription" /><label id="chkTag_5491_label" class="text20" for="chkTag_5491" aria-label="Spandex Blend 6 products">Spandex Blend (6)</label><div class="hide overflow"><input type="checkbox" id="chkTag_7465" name="Wool" data-filter="Wool" data-group="Fabric" aria-describedby="FabricDescription" /><label id="chkTag_7465_label" class="text20" for="chkTag_7465" aria-label="Wool 2 products">Wool (2)</label></div><div class="moreDiv textCenter padding10"><button class="moreLink lastObject text16 textCenter underline" aria-expanded="false"><span>More Filters <svg class="rotate180" height="10px" width="10px" focusable="false" aria-hidden="true"><use xlink:href="#svgIcon-arrowLine"></use></svg></span><span class="visually-hidden">for Fabric</span></button></div></fieldset></div></section><section id="Feature" class="filterMenu bkgdWhite overflow hide" aria-labelledby="Feature"><h3 id="FeatureHeader" class="showOnLarge"><button class="accordionHeader text16 padding10 fullWidth displayFlex flexNoWrap flexSpaceBetween flexAlignItemsCenter pointer" aria-expanded="true" aria-controls="FeatureContent"><span>Feature<span class="visually-hidden" id="FeatureDescription"> Filter selections automatically update page</span></span><svg class="arrowIcon" height="16px" width="16px" focusable="false" aria-hidden="true"><use xlink:href="#svgIcon-arrowLine"></use></svg></button></h3><div id="FeatureContent" class="accordionPanel open" aria-hidden="false"><button class="filterMenuSelect darkestLink hideOnLargeAndExtraLarge margin5" aria-controls="filterMenuMobile" disabled><svg class="rotate270 paddingRight5" height="16px" width="16px" aria-hidden="true" focusable="false"><use xlink:href="#svgIcon-arrowLine"></use></svg> View All Filters<span class="visually-hidden"> by exiting Feature filter</span></button><fieldset class="paddingLeft5"><legend class="visually-hidden">Select Feature filters</legend><input type="checkbox" id="chkTag_5482" name="Bonded" class="" data-filter="Bonded" data-group="Feature" aria-describedby="FeatureDescription" /><label id="chkTag_5482_label" class="text20" for="chkTag_5482" aria-label="Bonded 28 products">Bonded (28)</label><input type="checkbox" id="chkTag_5483" name="Hooded" class="" data-filter="Hooded" data-group="Feature" aria-describedby="FeatureDescription" /><label id="chkTag_5483_label" class="text20" for="chkTag_5483" aria-label="Hooded 34 products">Hooded (34)</label><input type="checkbox" id="chkTag_5485" name="Packable" class="" data-filter="Packable" data-group="Feature" aria-describedby="FeatureDescription" /><label id="chkTag_5485_label" class="text20" for="chkTag_5485" aria-label="Packable 14 products">Packable (14)</label><input type="checkbox" id="chkTag_5486" name="Stretch" class="" data-filter="Stretch" data-group="Feature" aria-describedby="FeatureDescription" /><label id="chkTag_5486_label" class="text20" for="chkTag_5486" aria-label="Stretch 6 products">Stretch (6)</label><input type="checkbox" id="chkTag_5487" name="Water Resistant" class="" data-filter="Water Resistant" data-group="Feature" aria-describedby="FeatureDescription" /><label id="chkTag_5487_label" class="text20" for="chkTag_5487" aria-label="Water Resistant 50 products">Water Resistant (50)</label><input type="checkbox" id="chkTag_5488" name="Waterproof" class="" data-filter="Waterproof" data-group="Feature" aria-describedby="FeatureDescription" /><label id="chkTag_5488_label" class="text20" for="chkTag_5488" aria-label="Waterproof 20 products">Waterproof (20)</label><input type="checkbox" id="chkTag_5489" name="Wind Resistant" class="lastObject" data-filter="Wind Resistant" data-group="Feature" aria-describedby="FeatureDescription" /><label id="chkTag_5489_label" class="text20" for="chkTag_5489" aria-label="Wind Resistant 12 products">Wind Resistant (12)</label></fieldset></div></section><section id="FeaturedLine" class="filterMenu bkgdWhite overflow hide" aria-labelledby="FeaturedLine"><h3 id="FeaturedLineHeader" class="showOnLarge"><button class="accordionHeader text16 padding10 fullWidth displayFlex flexNoWrap flexSpaceBetween flexAlignItemsCenter pointer" aria-expanded="true" aria-controls="FeaturedLineContent"><span>Featured Line<span class="visually-hidden" id="FeaturedLineDescription"> Filter selections automatically update page</span></span><svg class="arrowIcon" height="16px" width="16px" focusable="false" aria-hidden="true"><use xlink:href="#svgIcon-arrowLine"></use></svg></button></h3><div id="FeaturedLineContent" class="accordionPanel open" aria-hidden="false"><button class="filterMenuSelect darkestLink hideOnLargeAndExtraLarge margin5" aria-controls="filterMenuMobile" disabled><svg class="rotate270 paddingRight5" height="16px" width="16px" aria-hidden="true" focusable="false"><use xlink:href="#svgIcon-arrowLine"></use></svg> View All Filters<span class="visually-hidden"> by exiting Featured Line filter</span></button><fieldset class="paddingLeft5"><legend class="visually-hidden">Select Featured Line filters</legend><input type="checkbox" id="chkTag_6045" name="Neoskin" class="" data-filter="Neoskin" data-group="FeaturedLine" aria-describedby="FeaturedLineDescription" /><label id="chkTag_6045_label" class="text20" for="chkTag_6045" aria-label="Neoskin 1 products">Neoskin (1)</label><input type="checkbox" id="chkTag_6040" name="Pedova" class="lastObject" data-filter="Pedova" data-group="FeaturedLine" aria-describedby="FeaturedLineDescription" /><label id="chkTag_6040_label" class="text20" for="chkTag_6040" aria-label="Pedova 2 products">Pedova (2)</label></fieldset></div></section><section id="Fit" class="filterMenu bkgdWhite overflow hide" aria-labelledby="Fit"><h3 id="FitHeader" class="showOnLarge"><button class="accordionHeader text16 padding10 fullWidth displayFlex flexNoWrap flexSpaceBetween flexAlignItemsCenter pointer" aria-expanded="true" aria-controls="FitContent"><span>Fit<span class="visually-hidden" id="FitDescription"> Filter selections automatically update page</span></span><svg class="arrowIcon" height="16px" width="16px" focusable="false" aria-hidden="true"><use xlink:href="#svgIcon-arrowLine"></use></svg></button></h3><div id="FitContent" class="accordionPanel open" aria-hidden="false"><button class="filterMenuSelect darkestLink hideOnLargeAndExtraLarge margin5" aria-controls="filterMenuMobile" disabled><svg class="rotate270 paddingRight5" height="16px" width="16px" aria-hidden="true" focusable="false"><use xlink:href="#svgIcon-arrowLine"></use></svg> View All Filters<span class="visually-hidden"> by exiting Fit filter</span></button><fieldset class="paddingLeft5"><legend class="visually-hidden">Select Fit filters</legend><input type="checkbox" id="chkTag_4523" name="Men&#39;s" class="" data-filter="Men&#39;s" data-group="Fit" aria-describedby="FitDescription" /><label id="chkTag_4523_label" class="text20" for="chkTag_4523" aria-label="Men&#39;s 89 products">Men&#39;s (89)</label><input type="checkbox" id="chkTag_4526" name="Unisex" class="" data-filter="Unisex" data-group="Fit" aria-describedby="FitDescription" /><label id="chkTag_4526_label" class="text20" for="chkTag_4526" aria-label="Unisex 1 products">Unisex (1)</label><input type="checkbox" id="chkTag_4524" name="Women&#39;s" class="lastObject" data-filter="Women&#39;s" data-group="Fit" aria-describedby="FitDescription" /><label id="chkTag_4524_label" class="text20" for="chkTag_4524" aria-label="Women&#39;s 90 products">Women&#39;s (90)</label></fieldset></div></section><section id="Headwear" class="filterMenu bkgdWhite overflow hide" aria-labelledby="Headwear"><h3 id="HeadwearHeader" class="showOnLarge"><button class="accordionHeader text16 padding10 fullWidth displayFlex flexNoWrap flexSpaceBetween flexAlignItemsCenter pointer" aria-expanded="true" aria-controls="HeadwearContent"><span>Headwear<span class="visually-hidden" id="HeadwearDescription"> Filter selections automatically update page</span></span><svg class="arrowIcon" height="16px" width="16px" focusable="false" aria-hidden="true"><use xlink:href="#svgIcon-arrowLine"></use></svg></button></h3><div id="HeadwearContent" class="accordionPanel open" aria-hidden="false"><button class="filterMenuSelect darkestLink hideOnLargeAndExtraLarge margin5" aria-controls="filterMenuMobile" disabled><svg class="rotate270 paddingRight5" height="16px" width="16px" aria-hidden="true" focusable="false"><use xlink:href="#svgIcon-arrowLine"></use></svg> View All Filters<span class="visually-hidden"> by exiting Headwear filter</span></button><fieldset class="paddingLeft5"><legend class="visually-hidden">Select Headwear filters</legend><input type="checkbox" id="chkTag_372" name="Baseball Caps" class="" data-filter="Baseball Caps" data-group="Headwear" aria-describedby="HeadwearDescription" /><label id="chkTag_372_label" class="text20" for="chkTag_372" aria-label="Baseball Caps 45 products">Baseball Caps (45)</label><input type="checkbox" id="chkTag_374" name="Beanies" class="" data-filter="Beanies" data-group="Headwear" aria-describedby="HeadwearDescription" /><label id="chkTag_374_label" class="text20" for="chkTag_374" aria-label="Beanies 22 products">Beanies (22)</label><input type="checkbox" id="chkTag_7031" name="Bucket Hats" class="" data-filter="Bucket Hats" data-group="Headwear" aria-describedby="HeadwearDescription" /><label id="chkTag_7031_label" class="text20" for="chkTag_7031" aria-label="Bucket Hats 1 products">Bucket Hats (1)</label><input type="checkbox" id="chkTag_5344" name="Trucker Caps" class="" data-filter="Trucker Caps" data-group="Headwear" aria-describedby="HeadwearDescription" /><label id="chkTag_5344_label" class="text20" for="chkTag_5344" aria-label="Trucker Caps 5 products">Trucker Caps (5)</label><input type="checkbox" id="chkTag_373" name="Visors" class="lastObject" data-filter="Visors" data-group="Headwear" aria-describedby="HeadwearDescription" /><label id="chkTag_373_label" class="text20" for="chkTag_373" aria-label="Visors 3 products">Visors (3)</label></fieldset></div></section><section id="HighlightersandMarkers" class="filterMenu bkgdWhite overflow hide" aria-labelledby="HighlightersandMarkers"><h3 id="HighlightersandMarkersHeader" class="showOnLarge"><button class="accordionHeader text16 padding10 fullWidth displayFlex flexNoWrap flexSpaceBetween flexAlignItemsCenter pointer" aria-expanded="true" aria-controls="HighlightersandMarkersContent"><span>Highlighters and Markers<span class="visually-hidden" id="HighlightersandMarkersDescription"> Filter selections automatically update page</span></span><svg class="arrowIcon" height="16px" width="16px" focusable="false" aria-hidden="true"><use xlink:href="#svgIcon-arrowLine"></use></svg></button></h3><div id="HighlightersandMarkersContent" class="accordionPanel open" aria-hidden="false"><button class="filterMenuSelect darkestLink hideOnLargeAndExtraLarge margin5" aria-controls="filterMenuMobile" disabled><svg class="rotate270 paddingRight5" height="16px" width="16px" aria-hidden="true" focusable="false"><use xlink:href="#svgIcon-arrowLine"></use></svg> View All Filters<span class="visually-hidden"> by exiting Highlighters and Markers filter</span></button><fieldset class="paddingLeft5"><legend class="visually-hidden">Select Highlighters and Markers filters</legend><input type="checkbox" id="chkTag_353" name="Highlighter Pen Combo" class="lastObject" data-filter="Highlighter Pen Combo" data-group="HighlightersandMarkers" aria-describedby="HighlightersandMarkersDescription" /><label id="chkTag_353_label" class="text20" for="chkTag_353" aria-label="Highlighter Pen Combo 3 products">Highlighter Pen Combo (3)</label></fieldset></div></section><section id="ImprintMethod" class="filterMenu bkgdWhite overflow hide" aria-labelledby="ImprintMethod"><h3 id="ImprintMethodHeader" class="showOnLarge"><button class="accordionHeader text16 padding10 fullWidth displayFlex flexNoWrap flexSpaceBetween flexAlignItemsCenter pointer" aria-expanded="true" aria-controls="ImprintMethodContent"><span>Imprint Method<span class="visually-hidden" id="ImprintMethodDescription"> Filter selections automatically update page</span></span><svg class="arrowIcon" height="16px" width="16px" focusable="false" aria-hidden="true"><use xlink:href="#svgIcon-arrowLine"></use></svg></button></h3><div id="ImprintMethodContent" class="accordionPanel open" aria-hidden="false"><button class="filterMenuSelect darkestLink hideOnLargeAndExtraLarge margin5" aria-controls="filterMenuMobile" disabled><svg class="rotate270 paddingRight5" height="16px" width="16px" aria-hidden="true" focusable="false"><use xlink:href="#svgIcon-arrowLine"></use></svg> View All Filters<span class="visually-hidden"> by exiting Imprint Method filter</span></button><fieldset class="paddingLeft5"><legend class="visually-hidden">Select Imprint Method filters</legend><input type="checkbox" id="chkTag_186" name="Debossed" class="" data-filter="Debossed" data-group="ImprintMethod" aria-describedby="ImprintMethodDescription" /><label id="chkTag_186_label" class="text20" for="chkTag_186" aria-label="Debossed 15 products">Debossed (15)</label><input type="checkbox" id="chkTag_184" name="Embroidered" class="" data-filter="Embroidered" data-group="ImprintMethod" aria-describedby="ImprintMethodDescription" /><label id="chkTag_184_label" class="text20" for="chkTag_184" aria-label="Embroidered 254 products">Embroidered (254)</label><input type="checkbox" id="chkTag_188" name="Engraved" class="" data-filter="Engraved" data-group="ImprintMethod" aria-describedby="ImprintMethodDescription" /><label id="chkTag_188_label" class="text20" for="chkTag_188" aria-label="Engraved 19 products">Engraved (19)</label><input type="checkbox" id="chkTag_5201" name="Full Colour" class="" data-filter="Full Colour" data-group="ImprintMethod" aria-describedby="ImprintMethodDescription" /><label id="chkTag_5201_label" class="text20" for="chkTag_5201" aria-label="Full Colour 37 products">Full Colour (37)</label><input type="checkbox" id="chkTag_6774" name="Light-Up Logo" class="" data-filter="Light-Up Logo" data-group="ImprintMethod" aria-describedby="ImprintMethodDescription" /><label id="chkTag_6774_label" class="text20" for="chkTag_6774" aria-label="Light-Up Logo 1 products">Light-Up Logo (1)</label><input type="checkbox" id="chkTag_6586" name="Screen Print" class="lastObject" data-filter="Screen Print" data-group="ImprintMethod" aria-describedby="ImprintMethodDescription" /><label id="chkTag_6586_label" class="text20" for="chkTag_6586" aria-label="Screen Print 17 products">Screen Print (17)</label></fieldset></div></section><section id="InkColour" class="filterMenu bkgdWhite overflow hide" aria-labelledby="InkColour"><h3 id="InkColourHeader" class="showOnLarge"><button class="accordionHeader text16 padding10 fullWidth displayFlex flexNoWrap flexSpaceBetween flexAlignItemsCenter pointer" aria-expanded="true" aria-controls="InkColourContent"><span>Ink Colour<span class="visually-hidden" id="InkColourDescription"> Filter selections automatically update page</span></span><svg class="arrowIcon" height="16px" width="16px" focusable="false" aria-hidden="true"><use xlink:href="#svgIcon-arrowLine"></use></svg></button></h3><div id="InkColourContent" class="accordionPanel open" aria-hidden="false"><button class="filterMenuSelect darkestLink hideOnLargeAndExtraLarge margin5" aria-controls="filterMenuMobile" disabled><svg class="rotate270 paddingRight5" height="16px" width="16px" aria-hidden="true" focusable="false"><use xlink:href="#svgIcon-arrowLine"></use></svg> View All Filters<span class="visually-hidden"> by exiting Ink Colour filter</span></button><fieldset class="paddingLeft5"><legend class="visually-hidden">Select Ink Colour filters</legend><input type="checkbox" id="chkTag_6995" name="Black Ink" class="" data-filter="Black Ink" data-group="InkColour" aria-describedby="InkColourDescription" /><label id="chkTag_6995_label" class="text20" for="chkTag_6995" aria-label="Black Ink 21 products">Black Ink (21)</label><input type="checkbox" id="chkTag_6996" name="Blue Ink" class="" data-filter="Blue Ink" data-group="InkColour" aria-describedby="InkColourDescription" /><label id="chkTag_6996_label" class="text20" for="chkTag_6996" aria-label="Blue Ink 7 products">Blue Ink (7)</label><input type="checkbox" id="chkTag_6997" name="Green Ink" class="" data-filter="Green Ink" data-group="InkColour" aria-describedby="InkColourDescription" /><label id="chkTag_6997_label" class="text20" for="chkTag_6997" aria-label="Green Ink 3 products">Green Ink (3)</label><input type="checkbox" id="chkTag_6998" name="Orange Ink" class="" data-filter="Orange Ink" data-group="InkColour" aria-describedby="InkColourDescription" /><label id="chkTag_6998_label" class="text20" for="chkTag_6998" aria-label="Orange Ink 3 products">Orange Ink (3)</label><input type="checkbox" id="chkTag_6999" name="Pink Ink" class="" data-filter="Pink Ink" data-group="InkColour" aria-describedby="InkColourDescription" /><label id="chkTag_6999_label" class="text20" for="chkTag_6999" aria-label="Pink Ink 3 products">Pink Ink (3)</label><input type="checkbox" id="chkTag_7002" name="Yellow Ink" class="lastObject" data-filter="Yellow Ink" data-group="InkColour" aria-describedby="InkColourDescription" /><label id="chkTag_7002_label" class="text20" for="chkTag_7002" aria-label="Yellow Ink 3 products">Yellow Ink (3)</label></fieldset></div></section><section id="Keychains" class="filterMenu bkgdWhite overflow hide" aria-labelledby="Keychains"><h3 id="KeychainsHeader" class="showOnLarge"><button class="accordionHeader text16 padding10 fullWidth displayFlex flexNoWrap flexSpaceBetween flexAlignItemsCenter pointer" aria-expanded="true" aria-controls="KeychainsContent"><span>Keychains<span class="visually-hidden" id="KeychainsDescription"> Filter selections automatically update page</span></span><svg class="arrowIcon" height="16px" width="16px" focusable="false" aria-hidden="true"><use xlink:href="#svgIcon-arrowLine"></use></svg></button></h3><div id="KeychainsContent" class="accordionPanel open" aria-hidden="false"><button class="filterMenuSelect darkestLink hideOnLargeAndExtraLarge margin5" aria-controls="filterMenuMobile" disabled><svg class="rotate270 paddingRight5" height="16px" width="16px" aria-hidden="true" focusable="false"><use xlink:href="#svgIcon-arrowLine"></use></svg> View All Filters<span class="visually-hidden"> by exiting Keychains filter</span></button><fieldset class="paddingLeft5"><legend class="visually-hidden">Select Keychains filters</legend><input type="checkbox" id="chkTag_7451" name="Metal Keychains" class="lastObject" data-filter="Metal Keychains" data-group="Keychains" aria-describedby="KeychainsDescription" /><label id="chkTag_7451_label" class="text20" for="chkTag_7451" aria-label="Metal Keychains 2 products">Metal Keychains (2)</label></fieldset></div></section><section id="LanyardAttachment" class="filterMenu bkgdWhite overflow hide" aria-labelledby="LanyardAttachment"><h3 id="LanyardAttachmentHeader" class="showOnLarge"><button class="accordionHeader text16 padding10 fullWidth displayFlex flexNoWrap flexSpaceBetween flexAlignItemsCenter pointer" aria-expanded="true" aria-controls="LanyardAttachmentContent"><span>Lanyard Attachment<span class="visually-hidden" id="LanyardAttachmentDescription"> Filter selections automatically update page</span></span><svg class="arrowIcon" height="16px" width="16px" focusable="false" aria-hidden="true"><use xlink:href="#svgIcon-arrowLine"></use></svg></button></h3><div id="LanyardAttachmentContent" class="accordionPanel open" aria-hidden="false"><button class="filterMenuSelect darkestLink hideOnLargeAndExtraLarge margin5" aria-controls="filterMenuMobile" disabled><svg class="rotate270 paddingRight5" height="16px" width="16px" aria-hidden="true" focusable="false"><use xlink:href="#svgIcon-arrowLine"></use></svg> View All Filters<span class="visually-hidden"> by exiting Lanyard Attachment filter</span></button><fieldset class="paddingLeft5"><legend class="visually-hidden">Select Lanyard Attachment filters</legend><input type="checkbox" id="chkTag_5559" name="Bulldog Clip" class="" data-filter="Bulldog Clip" data-group="LanyardAttachment" aria-describedby="LanyardAttachmentDescription" /><label id="chkTag_5559_label" class="text20" for="chkTag_5559" aria-label="Bulldog Clip 1 products">Bulldog Clip (1)</label><input type="checkbox" id="chkTag_7327" name="Lobster Claw Clip" class="" data-filter="Lobster Claw Clip" data-group="LanyardAttachment" aria-describedby="LanyardAttachmentDescription" /><label id="chkTag_7327_label" class="text20" for="chkTag_7327" aria-label="Lobster Claw Clip 1 products">Lobster Claw Clip (1)</label><input type="checkbox" id="chkTag_5564" name="Snap Hook" class="lastObject" data-filter="Snap Hook" data-group="LanyardAttachment" aria-describedby="LanyardAttachmentDescription" /><label id="chkTag_5564_label" class="text20" for="chkTag_5564" aria-label="Snap Hook 2 products">Snap Hook (2)</label></fieldset></div></section><section id="LanyardLength" class="filterMenu bkgdWhite overflow hide" aria-labelledby="LanyardLength"><h3 id="LanyardLengthHeader" class="showOnLarge"><button class="accordionHeader text16 padding10 fullWidth displayFlex flexNoWrap flexSpaceBetween flexAlignItemsCenter pointer" aria-expanded="true" aria-controls="LanyardLengthContent"><span>Lanyard Length<span class="visually-hidden" id="LanyardLengthDescription"> Filter selections automatically update page</span></span><svg class="arrowIcon" height="16px" width="16px" focusable="false" aria-hidden="true"><use xlink:href="#svgIcon-arrowLine"></use></svg></button></h3><div id="LanyardLengthContent" class="accordionPanel open" aria-hidden="false"><button class="filterMenuSelect darkestLink hideOnLargeAndExtraLarge margin5" aria-controls="filterMenuMobile" disabled><svg class="rotate270 paddingRight5" height="16px" width="16px" aria-hidden="true" focusable="false"><use xlink:href="#svgIcon-arrowLine"></use></svg> View All Filters<span class="visually-hidden"> by exiting Lanyard Length filter</span></button><fieldset class="paddingLeft5"><legend class="visually-hidden">Select Lanyard Length filters</legend><input type="checkbox" id="chkTag_6086" name="35&quot; Long" class="" data-filter="35&quot; Long" data-group="LanyardLength" aria-describedby="LanyardLengthDescription" /><label id="chkTag_6086_label" class="text20" for="chkTag_6086" aria-label="35&quot; Long 2 products">35&quot; Long (2)</label><input type="checkbox" id="chkTag_6088" name="38&quot;+ Long" class="lastObject" data-filter="38&quot;+ Long" data-group="LanyardLength" aria-describedby="LanyardLengthDescription" /><label id="chkTag_6088_label" class="text20" for="chkTag_6088" aria-label="38&quot;+ Long 2 products">38&quot;+ Long (2)</label></fieldset></div></section><section id="LanyardMaterial" class="filterMenu bkgdWhite overflow hide" aria-labelledby="LanyardMaterial"><h3 id="LanyardMaterialHeader" class="showOnLarge"><button class="accordionHeader text16 padding10 fullWidth displayFlex flexNoWrap flexSpaceBetween flexAlignItemsCenter pointer" aria-expanded="true" aria-controls="LanyardMaterialContent"><span>Lanyard Material<span class="visually-hidden" id="LanyardMaterialDescription"> Filter selections automatically update page</span></span><svg class="arrowIcon" height="16px" width="16px" focusable="false" aria-hidden="true"><use xlink:href="#svgIcon-arrowLine"></use></svg></button></h3><div id="LanyardMaterialContent" class="accordionPanel open" aria-hidden="false"><button class="filterMenuSelect darkestLink hideOnLargeAndExtraLarge margin5" aria-controls="filterMenuMobile" disabled><svg class="rotate270 paddingRight5" height="16px" width="16px" aria-hidden="true" focusable="false"><use xlink:href="#svgIcon-arrowLine"></use></svg> View All Filters<span class="visually-hidden"> by exiting Lanyard Material filter</span></button><fieldset class="paddingLeft5"><legend class="visually-hidden">Select Lanyard Material filters</legend><input type="checkbox" id="chkTag_7448" name="Polyester" class="lastObject" data-filter="Polyester" data-group="LanyardMaterial" aria-describedby="LanyardMaterialDescription" /><label id="chkTag_7448_label" class="text20" for="chkTag_7448" aria-label="Polyester 4 products">Polyester (4)</label></fieldset></div></section><section id="LanyardWidth" class="filterMenu bkgdWhite overflow hide" aria-labelledby="LanyardWidth"><h3 id="LanyardWidthHeader" class="showOnLarge"><button class="accordionHeader text16 padding10 fullWidth displayFlex flexNoWrap flexSpaceBetween flexAlignItemsCenter pointer" aria-expanded="true" aria-controls="LanyardWidthContent"><span>Lanyard Width<span class="visually-hidden" id="LanyardWidthDescription"> Filter selections automatically update page</span></span><svg class="arrowIcon" height="16px" width="16px" focusable="false" aria-hidden="true"><use xlink:href="#svgIcon-arrowLine"></use></svg></button></h3><div id="LanyardWidthContent" class="accordionPanel open" aria-hidden="false"><button class="filterMenuSelect darkestLink hideOnLargeAndExtraLarge margin5" aria-controls="filterMenuMobile" disabled><svg class="rotate270 paddingRight5" height="16px" width="16px" aria-hidden="true" focusable="false"><use xlink:href="#svgIcon-arrowLine"></use></svg> View All Filters<span class="visually-hidden"> by exiting Lanyard Width filter</span></button><fieldset class="paddingLeft5"><legend class="visually-hidden">Select Lanyard Width filters</legend><input type="checkbox" id="chkTag_6095" name="1&quot; Wide" class="" data-filter="1&quot; Wide" data-group="LanyardWidth" aria-describedby="LanyardWidthDescription" /><label id="chkTag_6095_label" class="text20" for="chkTag_6095" aria-label="1&quot; Wide 2 products">1&quot; Wide (2)</label><input type="checkbox" id="chkTag_6091" name="3/4&quot; Wide" class="lastObject" data-filter="3/4&quot; Wide" data-group="LanyardWidth" aria-describedby="LanyardWidthDescription" /><label id="chkTag_6091_label" class="text20" for="chkTag_6091" aria-label="3/4&quot; Wide 2 products">3/4&quot; Wide (2)</label></fieldset></div></section><section id="LaptopSize" class="filterMenu bkgdWhite overflow hide" aria-labelledby="LaptopSize"><h3 id="LaptopSizeHeader" class="showOnLarge"><button class="accordionHeader text16 padding10 fullWidth displayFlex flexNoWrap flexSpaceBetween flexAlignItemsCenter pointer" aria-expanded="true" aria-controls="LaptopSizeContent"><span>Laptop Size<span class="visually-hidden" id="LaptopSizeDescription"> Filter selections automatically update page</span></span><svg class="arrowIcon" height="16px" width="16px" focusable="false" aria-hidden="true"><use xlink:href="#svgIcon-arrowLine"></use></svg></button></h3><div id="LaptopSizeContent" class="accordionPanel open" aria-hidden="false"><button class="filterMenuSelect darkestLink hideOnLargeAndExtraLarge margin5" aria-controls="filterMenuMobile" disabled><svg class="rotate270 paddingRight5" height="16px" width="16px" aria-hidden="true" focusable="false"><use xlink:href="#svgIcon-arrowLine"></use></svg> View All Filters<span class="visually-hidden"> by exiting Laptop Size filter</span></button><fieldset class="paddingLeft5"><legend class="visually-hidden">Select Laptop Size filters</legend><input type="checkbox" id="chkTag_6691" name="15&quot; to 15.6&quot;" class="lastObject" data-filter="15&quot; to 15.6&quot;" data-group="LaptopSize" aria-describedby="LaptopSizeDescription" /><label id="chkTag_6691_label" class="text20" for="chkTag_6691" aria-label="15&quot; to 15.6&quot; 2 products">15&quot; to 15.6&quot; (2)</label></fieldset></div></section><section id="LargePenImprintArea" class="filterMenu bkgdWhite overflow hide" aria-labelledby="LargePenImprintArea"><h3 id="LargePenImprintAreaHeader" class="showOnLarge"><button class="accordionHeader text16 padding10 fullWidth displayFlex flexNoWrap flexSpaceBetween flexAlignItemsCenter pointer" aria-expanded="true" aria-controls="LargePenImprintAreaContent"><span>Large Pen Imprint Area<span class="visually-hidden" id="LargePenImprintAreaDescription"> Filter selections automatically update page</span></span><svg class="arrowIcon" height="16px" width="16px" focusable="false" aria-hidden="true"><use xlink:href="#svgIcon-arrowLine"></use></svg></button></h3><div id="LargePenImprintAreaContent" class="accordionPanel open" aria-hidden="false"><button class="filterMenuSelect darkestLink hideOnLargeAndExtraLarge margin5" aria-controls="filterMenuMobile" disabled><svg class="rotate270 paddingRight5" height="16px" width="16px" aria-hidden="true" focusable="false"><use xlink:href="#svgIcon-arrowLine"></use></svg> View All Filters<span class="visually-hidden"> by exiting Large Pen Imprint Area filter</span></button><fieldset class="paddingLeft5"><legend class="visually-hidden">Select Large Pen Imprint Area filters</legend><input type="checkbox" id="chkTag_5243" name="Large - over 3/4&quot; x 1-1/2&quot;" class="lastObject" data-filter="Large - over 3/4&quot; x 1-1/2&quot;" data-group="LargePenImprintArea" aria-describedby="LargePenImprintAreaDescription" /><label id="chkTag_5243_label" class="text20" for="chkTag_5243" aria-label="Large - over 3/4&quot; x 1-1/2&quot; 4 products">Large - over 3/4&quot; x 1-1/2&quot; (4)</label></fieldset></div></section><section id="LidStyle" class="filterMenu bkgdWhite overflow hide" aria-labelledby="LidStyle"><h3 id="LidStyleHeader" class="showOnLarge"><button class="accordionHeader text16 padding10 fullWidth displayFlex flexNoWrap flexSpaceBetween flexAlignItemsCenter pointer" aria-expanded="true" aria-controls="LidStyleContent"><span>Lid Style<span class="visually-hidden" id="LidStyleDescription"> Filter selections automatically update page</span></span><svg class="arrowIcon" height="16px" width="16px" focusable="false" aria-hidden="true"><use xlink:href="#svgIcon-arrowLine"></use></svg></button></h3><div id="LidStyleContent" class="accordionPanel open" aria-hidden="false"><button class="filterMenuSelect darkestLink hideOnLargeAndExtraLarge margin5" aria-controls="filterMenuMobile" disabled><svg class="rotate270 paddingRight5" height="16px" width="16px" aria-hidden="true" focusable="false"><use xlink:href="#svgIcon-arrowLine"></use></svg> View All Filters<span class="visually-hidden"> by exiting Lid Style filter</span></button><fieldset class="paddingLeft5"><legend class="visually-hidden">Select Lid Style filters</legend><input type="checkbox" id="chkTag_6758" name="Drink Through Lid" class="" data-filter="Drink Through Lid" data-group="LidStyle" aria-describedby="LidStyleDescription" /><label id="chkTag_6758_label" class="text20" for="chkTag_6758" aria-label="Drink Through Lid 9 products">Drink Through Lid (9)</label><input type="checkbox" id="chkTag_4654" name="Flip Top Lid" class="" data-filter="Flip Top Lid" data-group="LidStyle" aria-describedby="LidStyleDescription" /><label id="chkTag_4654_label" class="text20" for="chkTag_4654" aria-label="Flip Top Lid 15 products">Flip Top Lid (15)</label><input type="checkbox" id="chkTag_4657" name="Flip Up Spout" class="" data-filter="Flip Up Spout" data-group="LidStyle" aria-describedby="LidStyleDescription" /><label id="chkTag_4657_label" class="text20" for="chkTag_4657" aria-label="Flip Up Spout 5 products">Flip Up Spout (5)</label><input type="checkbox" id="chkTag_6760" name="Push Button Lid" class="" data-filter="Push Button Lid" data-group="LidStyle" aria-describedby="LidStyleDescription" /><label id="chkTag_6760_label" class="text20" for="chkTag_6760" aria-label="Push Button Lid 4 products">Push Button Lid (4)</label><input type="checkbox" id="chkTag_4653" name="Push/Pull Lid" class="" data-filter="Push/Pull Lid" data-group="LidStyle" aria-describedby="LidStyleDescription" /><label id="chkTag_4653_label" class="text20" for="chkTag_4653" aria-label="Push/Pull Lid 2 products">Push/Pull Lid (2)</label><input type="checkbox" id="chkTag_4655" name="Screw On Lid" class="" data-filter="Screw On Lid" data-group="LidStyle" aria-describedby="LidStyleDescription" /><label id="chkTag_4655_label" class="text20" for="chkTag_4655" aria-label="Screw On Lid 29 products">Screw On Lid (29)</label><input type="checkbox" id="chkTag_4652" name="Straw Lid" class="" data-filter="Straw Lid" data-group="LidStyle" aria-describedby="LidStyleDescription" /><label id="chkTag_4652_label" class="text20" for="chkTag_4652" aria-label="Straw Lid 7 products">Straw Lid (7)</label><input type="checkbox" id="chkTag_4656" name="Tethered Lid" class="" data-filter="Tethered Lid" data-group="LidStyle" aria-describedby="LidStyleDescription" /><label id="chkTag_4656_label" class="text20" for="chkTag_4656" aria-label="Tethered Lid 2 products">Tethered Lid (2)</label><input type="checkbox" id="chkTag_6759" name="Thumb Slide Lid" class="lastObject" data-filter="Thumb Slide Lid" data-group="LidStyle" aria-describedby="LidStyleDescription" /><label id="chkTag_6759_label" class="text20" for="chkTag_6759" aria-label="Thumb Slide Lid 14 products">Thumb Slide Lid (14)</label></fieldset></div></section><section id="Material" class="filterMenu bkgdWhite overflow hide" aria-labelledby="Material"><h3 id="MaterialHeader" class="showOnLarge"><button class="accordionHeader text16 padding10 fullWidth displayFlex flexNoWrap flexSpaceBetween flexAlignItemsCenter pointer" aria-expanded="true" aria-controls="MaterialContent"><span>Material<span class="visually-hidden" id="MaterialDescription"> Filter selections automatically update page</span></span><svg class="arrowIcon" height="16px" width="16px" focusable="false" aria-hidden="true"><use xlink:href="#svgIcon-arrowLine"></use></svg></button></h3><div id="MaterialContent" class="accordionPanel open" aria-hidden="false"><button class="filterMenuSelect darkestLink hideOnLargeAndExtraLarge margin5" aria-controls="filterMenuMobile" disabled><svg class="rotate270 paddingRight5" height="16px" width="16px" aria-hidden="true" focusable="false"><use xlink:href="#svgIcon-arrowLine"></use></svg> View All Filters<span class="visually-hidden"> by exiting Material filter</span></button><fieldset class="paddingLeft5"><legend class="visually-hidden">Select Material filters</legend><input type="checkbox" id="chkTag_6391" name="600D Polyester" class="" data-filter="600D Polyester" data-group="Material" aria-describedby="MaterialDescription" /><label id="chkTag_6391_label" class="text20" for="chkTag_6391" aria-label="600D Polyester 7 products">600D Polyester (7)</label><input type="checkbox" id="chkTag_264" name="Acrylic" class="" data-filter="Acrylic" data-group="Material" aria-describedby="MaterialDescription" /><label id="chkTag_264_label" class="text20" for="chkTag_264" aria-label="Acrylic 1 products">Acrylic (1)</label><input type="checkbox" id="chkTag_409" name="Acrylic w/acrylic liner" class="" data-filter="Acrylic w/acrylic liner" data-group="Material" aria-describedby="MaterialDescription" /><label id="chkTag_409_label" class="text20" for="chkTag_409" aria-label="Acrylic w/acrylic liner 5 products">Acrylic w/acrylic liner (5)</label><input type="checkbox" id="chkTag_251" name="Aluminum" class="" data-filter="Aluminum" data-group="Material" aria-describedby="MaterialDescription" /><label id="chkTag_251_label" class="text20" for="chkTag_251" aria-label="Aluminum 2 products">Aluminum (2)</label><input type="checkbox" id="chkTag_253" name="Cotton" class="" data-filter="Cotton" data-group="Material" aria-describedby="MaterialDescription" /><label id="chkTag_253_label" class="text20" for="chkTag_253" aria-label="Cotton 7 products">Cotton (7)</label><input type="checkbox" id="chkTag_5249" name="Crystal" class="" data-filter="Crystal" data-group="Material" aria-describedby="MaterialDescription" /><label id="chkTag_5249_label" class="text20" for="chkTag_5249" aria-label="Crystal 1 products">Crystal (1)</label><input type="checkbox" id="chkTag_723" name="Faux Leather" class="" data-filter="Faux Leather" data-group="Material" aria-describedby="MaterialDescription" /><label id="chkTag_723_label" class="text20" for="chkTag_723" aria-label="Faux Leather 4 products">Faux Leather (4)</label><input type="checkbox" id="chkTag_4650" name="Glass" class="" data-filter="Glass" data-group="Material" aria-describedby="MaterialDescription" /><label id="chkTag_4650_label" class="text20" for="chkTag_4650" aria-label="Glass 5 products">Glass (5)</label><input type="checkbox" id="chkTag_261" name="Leather" class="" data-filter="Leather" data-group="Material" aria-describedby="MaterialDescription" /><label id="chkTag_261_label" class="text20" for="chkTag_261" aria-label="Leather 2 products">Leather (2)</label><input type="checkbox" id="chkTag_248" name="Metal" class="" data-filter="Metal" data-group="Material" aria-describedby="MaterialDescription" /><label id="chkTag_248_label" class="text20" for="chkTag_248" aria-label="Metal 3 products">Metal (3)</label><div class="hide overflow"><input type="checkbox" id="chkTag_6172" name="Metal Tape Measure" data-filter="Metal Tape Measure" data-group="Material" aria-describedby="MaterialDescription" /><label id="chkTag_6172_label" class="text20" for="chkTag_6172" aria-label="Metal Tape Measure 1 products">Metal Tape Measure (1)</label><input type="checkbox" id="chkTag_257" name="Nylon" data-filter="Nylon" data-group="Material" aria-describedby="MaterialDescription" /><label id="chkTag_257_label" class="text20" for="chkTag_257" aria-label="Nylon 1 products">Nylon (1)</label><input type="checkbox" id="chkTag_250" name="Plastic" data-filter="Plastic" data-group="Material" aria-describedby="MaterialDescription" /><label id="chkTag_250_label" class="text20" for="chkTag_250" aria-label="Plastic 6 products">Plastic (6)</label><input type="checkbox" id="chkTag_254" name="Polyester" data-filter="Polyester" data-group="Material" aria-describedby="MaterialDescription" /><label id="chkTag_254_label" class="text20" for="chkTag_254" aria-label="Polyester 13 products">Polyester (13)</label><input type="checkbox" id="chkTag_258" name="Polypro" data-filter="Polypro" data-group="Material" aria-describedby="MaterialDescription" /><label id="chkTag_258_label" class="text20" for="chkTag_258" aria-label="Polypro 19 products">Polypro (19)</label><input type="checkbox" id="chkTag_265" name="Stainless Steel" data-filter="Stainless Steel" data-group="Material" aria-describedby="MaterialDescription" /><label id="chkTag_265_label" class="text20" for="chkTag_265" aria-label="Stainless Steel 10 products">Stainless Steel (10)</label><input type="checkbox" id="chkTag_407" name="Stainless w/plastic liner" data-filter="Stainless w/plastic liner" data-group="Material" aria-describedby="MaterialDescription" /><label id="chkTag_407_label" class="text20" for="chkTag_407" aria-label="Stainless w/plastic liner 4 products">Stainless w/plastic liner (4)</label><input type="checkbox" id="chkTag_406" name="Stainless w/stainless liner" data-filter="Stainless w/stainless liner" data-group="Material" aria-describedby="MaterialDescription" /><label id="chkTag_406_label" class="text20" for="chkTag_406" aria-label="Stainless w/stainless liner 43 products">Stainless w/stainless liner (43)</label><input type="checkbox" id="chkTag_405" name="Tritan" data-filter="Tritan" data-group="Material" aria-describedby="MaterialDescription" /><label id="chkTag_405_label" class="text20" for="chkTag_405" aria-label="Tritan 4 products">Tritan (4)</label><input type="checkbox" id="chkTag_259" name="Vinyl" data-filter="Vinyl" data-group="Material" aria-describedby="MaterialDescription" /><label id="chkTag_259_label" class="text20" for="chkTag_259" aria-label="Vinyl 1 products">Vinyl (1)</label></div><div class="moreDiv textCenter padding10"><button class="moreLink lastObject text16 textCenter underline" aria-expanded="false"><span>More Filters <svg class="rotate180" height="10px" width="10px" focusable="false" aria-hidden="true"><use xlink:href="#svgIcon-arrowLine"></use></svg></span><span class="visually-hidden">for Material</span></button></div></fieldset></div></section><section id="NotebookSize" class="filterMenu bkgdWhite overflow hide" aria-labelledby="NotebookSize"><h3 id="NotebookSizeHeader" class="showOnLarge"><button class="accordionHeader text16 padding10 fullWidth displayFlex flexNoWrap flexSpaceBetween flexAlignItemsCenter pointer" aria-expanded="true" aria-controls="NotebookSizeContent"><span>Notebook Size<span class="visually-hidden" id="NotebookSizeDescription"> Filter selections automatically update page</span></span><svg class="arrowIcon" height="16px" width="16px" focusable="false" aria-hidden="true"><use xlink:href="#svgIcon-arrowLine"></use></svg></button></h3><div id="NotebookSizeContent" class="accordionPanel open" aria-hidden="false"><button class="filterMenuSelect darkestLink hideOnLargeAndExtraLarge margin5" aria-controls="filterMenuMobile" disabled><svg class="rotate270 paddingRight5" height="16px" width="16px" aria-hidden="true" focusable="false"><use xlink:href="#svgIcon-arrowLine"></use></svg> View All Filters<span class="visually-hidden"> by exiting Notebook Size filter</span></button><fieldset class="paddingLeft5"><legend class="visually-hidden">Select Notebook Size filters</legend><input type="checkbox" id="chkTag_6648" name="Large Notebooks" class="" data-filter="Large Notebooks" data-group="NotebookSize" aria-describedby="NotebookSizeDescription" /><label id="chkTag_6648_label" class="text20" for="chkTag_6648" aria-label="Large Notebooks 3 products">Large Notebooks (3)</label><input type="checkbox" id="chkTag_6647" name="Medium Notebooks" class="" data-filter="Medium Notebooks" data-group="NotebookSize" aria-describedby="NotebookSizeDescription" /><label id="chkTag_6647_label" class="text20" for="chkTag_6647" aria-label="Medium Notebooks 12 products">Medium Notebooks (12)</label><input type="checkbox" id="chkTag_6646" name="Small Notebooks" class="lastObject" data-filter="Small Notebooks" data-group="NotebookSize" aria-describedby="NotebookSizeDescription" /><label id="chkTag_6646_label" class="text20" for="chkTag_6646" aria-label="Small Notebooks 2 products">Small Notebooks (2)</label></fieldset></div></section><section id="PadfolioSize" class="filterMenu bkgdWhite overflow hide" aria-labelledby="PadfolioSize"><h3 id="PadfolioSizeHeader" class="showOnLarge"><button class="accordionHeader text16 padding10 fullWidth displayFlex flexNoWrap flexSpaceBetween flexAlignItemsCenter pointer" aria-expanded="true" aria-controls="PadfolioSizeContent"><span>Padfolio Size<span class="visually-hidden" id="PadfolioSizeDescription"> Filter selections automatically update page</span></span><svg class="arrowIcon" height="16px" width="16px" focusable="false" aria-hidden="true"><use xlink:href="#svgIcon-arrowLine"></use></svg></button></h3><div id="PadfolioSizeContent" class="accordionPanel open" aria-hidden="false"><button class="filterMenuSelect darkestLink hideOnLargeAndExtraLarge margin5" aria-controls="filterMenuMobile" disabled><svg class="rotate270 paddingRight5" height="16px" width="16px" aria-hidden="true" focusable="false"><use xlink:href="#svgIcon-arrowLine"></use></svg> View All Filters<span class="visually-hidden"> by exiting Padfolio Size filter</span></button><fieldset class="paddingLeft5"><legend class="visually-hidden">Select Padfolio Size filters</legend><input type="checkbox" id="chkTag_479" name="Junior" class="" data-filter="Junior" data-group="PadfolioSize" aria-describedby="PadfolioSizeDescription" /><label id="chkTag_479_label" class="text20" for="chkTag_479" aria-label="Junior 3 products">Junior (3)</label><input type="checkbox" id="chkTag_480" name="Standard" class="lastObject" data-filter="Standard" data-group="PadfolioSize" aria-describedby="PadfolioSizeDescription" /><label id="chkTag_480_label" class="text20" for="chkTag_480" aria-label="Standard 5 products">Standard (5)</label></fieldset></div></section><section id="PenPointSize" class="filterMenu bkgdWhite overflow hide" aria-labelledby="PenPointSize"><h3 id="PenPointSizeHeader" class="showOnLarge"><button class="accordionHeader text16 padding10 fullWidth displayFlex flexNoWrap flexSpaceBetween flexAlignItemsCenter pointer" aria-expanded="true" aria-controls="PenPointSizeContent"><span>Pen Point Size<span class="visually-hidden" id="PenPointSizeDescription"> Filter selections automatically update page</span></span><svg class="arrowIcon" height="16px" width="16px" focusable="false" aria-hidden="true"><use xlink:href="#svgIcon-arrowLine"></use></svg></button></h3><div id="PenPointSizeContent" class="accordionPanel open" aria-hidden="false"><button class="filterMenuSelect darkestLink hideOnLargeAndExtraLarge margin5" aria-controls="filterMenuMobile" disabled><svg class="rotate270 paddingRight5" height="16px" width="16px" aria-hidden="true" focusable="false"><use xlink:href="#svgIcon-arrowLine"></use></svg> View All Filters<span class="visually-hidden"> by exiting Pen Point Size filter</span></button><fieldset class="paddingLeft5"><legend class="visually-hidden">Select Pen Point Size filters</legend><input type="checkbox" id="chkTag_371" name="Broad Point" class="" data-filter="Broad Point" data-group="PenPointSize" aria-describedby="PenPointSizeDescription" /><label id="chkTag_371_label" class="text20" for="chkTag_371" aria-label="Broad Point 1 products">Broad Point (1)</label><input type="checkbox" id="chkTag_369" name="Fine Point" class="" data-filter="Fine Point" data-group="PenPointSize" aria-describedby="PenPointSizeDescription" /><label id="chkTag_369_label" class="text20" for="chkTag_369" aria-label="Fine Point 2 products">Fine Point (2)</label><input type="checkbox" id="chkTag_370" name="Medium Point" class="lastObject" data-filter="Medium Point" data-group="PenPointSize" aria-describedby="PenPointSizeDescription" /><label id="chkTag_370_label" class="text20" for="chkTag_370" aria-label="Medium Point 20 products">Medium Point (20)</label></fieldset></div></section><section id="PensandWriting" class="filterMenu bkgdWhite overflow hide" aria-labelledby="PensandWriting"><h3 id="PensandWritingHeader" class="showOnLarge"><button class="accordionHeader text16 padding10 fullWidth displayFlex flexNoWrap flexSpaceBetween flexAlignItemsCenter pointer" aria-expanded="true" aria-controls="PensandWritingContent"><span>Pens and Writing<span class="visually-hidden" id="PensandWritingDescription"> Filter selections automatically update page</span></span><svg class="arrowIcon" height="16px" width="16px" focusable="false" aria-hidden="true"><use xlink:href="#svgIcon-arrowLine"></use></svg></button></h3><div id="PensandWritingContent" class="accordionPanel open" aria-hidden="false"><button class="filterMenuSelect darkestLink hideOnLargeAndExtraLarge margin5" aria-controls="filterMenuMobile" disabled><svg class="rotate270 paddingRight5" height="16px" width="16px" aria-hidden="true" focusable="false"><use xlink:href="#svgIcon-arrowLine"></use></svg> View All Filters<span class="visually-hidden"> by exiting Pens and Writing filter</span></button><fieldset class="paddingLeft5"><legend class="visually-hidden">Select Pens and Writing filters</legend><input type="checkbox" id="chkTag_6600" name="Click Pens" class="" data-filter="Click Pens" data-group="PensandWriting" aria-describedby="PensandWritingDescription" /><label id="chkTag_6600_label" class="text20" for="chkTag_6600" aria-label="Click Pens 16 products">Click Pens (16)</label><input type="checkbox" id="chkTag_6026" name="Executive Pens" class="" data-filter="Executive Pens" data-group="PensandWriting" aria-describedby="PensandWritingDescription" /><label id="chkTag_6026_label" class="text20" for="chkTag_6026" aria-label="Executive Pens 1 products">Executive Pens (1)</label><input type="checkbox" id="chkTag_342" name="Grip" class="" data-filter="Grip" data-group="PensandWriting" aria-describedby="PensandWritingDescription" /><label id="chkTag_342_label" class="text20" for="chkTag_342" aria-label="Grip 3 products">Grip (3)</label><input type="checkbox" id="chkTag_338" name="Stick" class="" data-filter="Stick" data-group="PensandWriting" aria-describedby="PensandWritingDescription" /><label id="chkTag_338_label" class="text20" for="chkTag_338" aria-label="Stick 2 products">Stick (2)</label><input type="checkbox" id="chkTag_5327" name="Stylus" class="" data-filter="Stylus" data-group="PensandWriting" aria-describedby="PensandWritingDescription" /><label id="chkTag_5327_label" class="text20" for="chkTag_5327" aria-label="Stylus 8 products">Stylus (8)</label><input type="checkbox" id="chkTag_337" name="Twist" class="lastObject" data-filter="Twist" data-group="PensandWriting" aria-describedby="PensandWritingDescription" /><label id="chkTag_337_label" class="text20" for="chkTag_337" aria-label="Twist 5 products">Twist (5)</label></fieldset></div></section><section id="PlasticResinCode" class="filterMenu bkgdWhite overflow hide" aria-labelledby="PlasticResinCode"><h3 id="PlasticResinCodeHeader" class="showOnLarge"><button class="accordionHeader text16 padding10 fullWidth displayFlex flexNoWrap flexSpaceBetween flexAlignItemsCenter pointer" aria-expanded="true" aria-controls="PlasticResinCodeContent"><span>Plastic Resin Code<span class="visually-hidden" id="PlasticResinCodeDescription"> Filter selections automatically update page</span></span><svg class="arrowIcon" height="16px" width="16px" focusable="false" aria-hidden="true"><use xlink:href="#svgIcon-arrowLine"></use></svg></button></h3><div id="PlasticResinCodeContent" class="accordionPanel open" aria-hidden="false"><button class="filterMenuSelect darkestLink hideOnLargeAndExtraLarge margin5" aria-controls="filterMenuMobile" disabled><svg class="rotate270 paddingRight5" height="16px" width="16px" aria-hidden="true" focusable="false"><use xlink:href="#svgIcon-arrowLine"></use></svg> View All Filters<span class="visually-hidden"> by exiting Plastic Resin Code filter</span></button><fieldset class="paddingLeft5"><legend class="visually-hidden">Select Plastic Resin Code filters</legend><input type="checkbox" id="chkTag_224" name="#4 - LDPE" class="" data-filter="#4 - LDPE" data-group="PlasticResinCode" aria-describedby="PlasticResinCodeDescription" /><label id="chkTag_224_label" class="text20" for="chkTag_224" aria-label="#4 - LDPE 1 products">#4 - LDPE (1)</label><input type="checkbox" id="chkTag_225" name="#5 - PP" class="" data-filter="#5 - PP" data-group="PlasticResinCode" aria-describedby="PlasticResinCodeDescription" /><label id="chkTag_225_label" class="text20" for="chkTag_225" aria-label="#5 - PP 4 products">#5 - PP (4)</label><input type="checkbox" id="chkTag_227" name="#7 - Other Plastics" class="lastObject" data-filter="#7 - Other Plastics" data-group="PlasticResinCode" aria-describedby="PlasticResinCodeDescription" /><label id="chkTag_227_label" class="text20" for="chkTag_227" aria-label="#7 - Other Plastics 11 products">#7 - Other Plastics (11)</label></fieldset></div></section><section id="SleeveLength" class="filterMenu bkgdWhite overflow hide" aria-labelledby="SleeveLength"><h3 id="SleeveLengthHeader" class="showOnLarge"><button class="accordionHeader text16 padding10 fullWidth displayFlex flexNoWrap flexSpaceBetween flexAlignItemsCenter pointer" aria-expanded="true" aria-controls="SleeveLengthContent"><span>Sleeve Length<span class="visually-hidden" id="SleeveLengthDescription"> Filter selections automatically update page</span></span><svg class="arrowIcon" height="16px" width="16px" focusable="false" aria-hidden="true"><use xlink:href="#svgIcon-arrowLine"></use></svg></button></h3><div id="SleeveLengthContent" class="accordionPanel open" aria-hidden="false"><button class="filterMenuSelect darkestLink hideOnLargeAndExtraLarge margin5" aria-controls="filterMenuMobile" disabled><svg class="rotate270 paddingRight5" height="16px" width="16px" aria-hidden="true" focusable="false"><use xlink:href="#svgIcon-arrowLine"></use></svg> View All Filters<span class="visually-hidden"> by exiting Sleeve Length filter</span></button><fieldset class="paddingLeft5"><legend class="visually-hidden">Select Sleeve Length filters</legend><input type="checkbox" id="chkTag_4536" name="3/4 Sleeve" class="" data-filter="3/4 Sleeve" data-group="SleeveLength" aria-describedby="SleeveLengthDescription" /><label id="chkTag_4536_label" class="text20" for="chkTag_4536" aria-label="3/4 Sleeve 2 products">3/4 Sleeve (2)</label><input type="checkbox" id="chkTag_375" name="Long Sleeve" class="" data-filter="Long Sleeve" data-group="SleeveLength" aria-describedby="SleeveLengthDescription" /><label id="chkTag_375_label" class="text20" for="chkTag_375" aria-label="Long Sleeve 11 products">Long Sleeve (11)</label><input type="checkbox" id="chkTag_376" name="Short Sleeve" class="lastObject" data-filter="Short Sleeve" data-group="SleeveLength" aria-describedby="SleeveLengthDescription" /><label id="chkTag_376_label" class="text20" for="chkTag_376" aria-label="Short Sleeve 32 products">Short Sleeve (32)</label></fieldset></div></section><section id="Style" class="filterMenu bkgdWhite overflow hide" aria-labelledby="Style"><h3 id="StyleHeader" class="showOnLarge"><button class="accordionHeader text16 padding10 fullWidth displayFlex flexNoWrap flexSpaceBetween flexAlignItemsCenter pointer" aria-expanded="true" aria-controls="StyleContent"><span>Style<span class="visually-hidden" id="StyleDescription"> Filter selections automatically update page</span></span><svg class="arrowIcon" height="16px" width="16px" focusable="false" aria-hidden="true"><use xlink:href="#svgIcon-arrowLine"></use></svg></button></h3><div id="StyleContent" class="accordionPanel open" aria-hidden="false"><button class="filterMenuSelect darkestLink hideOnLargeAndExtraLarge margin5" aria-controls="filterMenuMobile" disabled><svg class="rotate270 paddingRight5" height="16px" width="16px" aria-hidden="true" focusable="false"><use xlink:href="#svgIcon-arrowLine"></use></svg> View All Filters<span class="visually-hidden"> by exiting Style filter</span></button><fieldset class="paddingLeft5"><legend class="visually-hidden">Select Style filters</legend><input type="checkbox" id="chkTag_7028" name="3-in-1 Jackets" class="" data-filter="3-in-1 Jackets" data-group="Style" aria-describedby="StyleDescription" /><label id="chkTag_7028_label" class="text20" for="chkTag_7028" aria-label="3-in-1 Jackets 6 products">3-in-1 Jackets (6)</label><input type="checkbox" id="chkTag_4933" name="Acrylic Cups w/straw" class="" data-filter="Acrylic Cups w/straw" data-group="Style" aria-describedby="StyleDescription" /><label id="chkTag_4933_label" class="text20" for="chkTag_4933" aria-label="Acrylic Cups w/straw 6 products">Acrylic Cups w/straw (6)</label><input type="checkbox" id="chkTag_728" name="Adhesive Notepads" class="" data-filter="Adhesive Notepads" data-group="Style" aria-describedby="StyleDescription" /><label id="chkTag_728_label" class="text20" for="chkTag_728" aria-label="Adhesive Notepads 1 products">Adhesive Notepads (1)</label><input type="checkbox" id="chkTag_6670" name="Adhesive Phone Wallets" class="" data-filter="Adhesive Phone Wallets" data-group="Style" aria-describedby="StyleDescription" /><label id="chkTag_6670_label" class="text20" for="chkTag_6670" aria-label="Adhesive Phone Wallets 3 products">Adhesive Phone Wallets (3)</label><input type="checkbox" id="chkTag_4531" name="Athletic" class="" data-filter="Athletic" data-group="Style" aria-describedby="StyleDescription" /><label id="chkTag_4531_label" class="text20" for="chkTag_4531" aria-label="Athletic 34 products">Athletic (34)</label><input type="checkbox" id="chkTag_5360" name="Awards &amp; Trophies" class="" data-filter="Awards &amp; Trophies" data-group="Style" aria-describedby="StyleDescription" /><label id="chkTag_5360_label" class="text20" for="chkTag_5360" aria-label="Awards &amp; Trophies 1 products">Awards &amp; Trophies (1)</label><input type="checkbox" id="chkTag_4535" name="Bandanas" class="" data-filter="Bandanas" data-group="Style" aria-describedby="StyleDescription" /><label id="chkTag_4535_label" class="text20" for="chkTag_4535" aria-label="Bandanas 2 products">Bandanas (2)</label><input type="checkbox" id="chkTag_7022" name="Baseball T-Shirts" class="" data-filter="Baseball T-Shirts" data-group="Style" aria-describedby="StyleDescription" /><label id="chkTag_7022_label" class="text20" for="chkTag_7022" aria-label="Baseball T-Shirts 2 products">Baseball T-Shirts (2)</label><input type="checkbox" id="chkTag_4941" name="Basic T-Shirts" class="" data-filter="Basic T-Shirts" data-group="Style" aria-describedby="StyleDescription" /><label id="chkTag_4941_label" class="text20" for="chkTag_4941" aria-label="Basic T-Shirts 1 products">Basic T-Shirts (1)</label><input type="checkbox" id="chkTag_7041" name="Beach Bags" class="" data-filter="Beach Bags" data-group="Style" aria-describedby="StyleDescription" /><label id="chkTag_7041_label" class="text20" for="chkTag_7041" aria-label="Beach Bags 1 products">Beach Bags (1)</label><div class="hide overflow"><input type="checkbox" id="chkTag_5565" name="Bluetooth &amp; Wireless" data-filter="Bluetooth &amp; Wireless" data-group="Style" aria-describedby="StyleDescription" /><label id="chkTag_5565_label" class="text20" for="chkTag_5565" aria-label="Bluetooth &amp; Wireless 5 products">Bluetooth &amp; Wireless (5)</label><input type="checkbox" id="chkTag_434" name="Boat Totes" data-filter="Boat Totes" data-group="Style" aria-describedby="StyleDescription" /><label id="chkTag_434_label" class="text20" for="chkTag_434" aria-label="Boat Totes 1 products">Boat Totes (1)</label><input type="checkbox" id="chkTag_6742" name="Bracelets &amp; Wristbands" data-filter="Bracelets &amp; Wristbands" data-group="Style" aria-describedby="StyleDescription" /><label id="chkTag_6742_label" class="text20" for="chkTag_6742" aria-label="Bracelets &amp; Wristbands 1 products">Bracelets &amp; Wristbands (1)</label><input type="checkbox" id="chkTag_437" name="Briefcase Bag" data-filter="Briefcase Bag" data-group="Style" aria-describedby="StyleDescription" /><label id="chkTag_437_label" class="text20" for="chkTag_437" aria-label="Briefcase Bag 1 products">Briefcase Bag (1)</label><input type="checkbox" id="chkTag_5349" name="Business Apparel" data-filter="Business Apparel" data-group="Style" aria-describedby="StyleDescription" /><label id="chkTag_5349_label" class="text20" for="chkTag_5349" aria-label="Business Apparel 6 products">Business Apparel (6)</label><input type="checkbox" id="chkTag_5321" name="Business Totes" data-filter="Business Totes" data-group="Style" aria-describedby="StyleDescription" /><label id="chkTag_5321_label" class="text20" for="chkTag_5321" aria-label="Business Totes 1 products">Business Totes (1)</label><input type="checkbox" id="chkTag_4527" name="Camo" data-filter="Camo" data-group="Style" aria-describedby="StyleDescription" /><label id="chkTag_4527_label" class="text20" for="chkTag_4527" aria-label="Camo 3 products">Camo (3)</label><input type="checkbox" id="chkTag_7048" name="Camp Mugs" data-filter="Camp Mugs" data-group="Style" aria-describedby="StyleDescription" /><label id="chkTag_7048_label" class="text20" for="chkTag_7048" aria-label="Camp Mugs 1 products">Camp Mugs (1)</label><input type="checkbox" id="chkTag_7049" name="Can Cooler/Tumbler Combo" data-filter="Can Cooler/Tumbler Combo" data-group="Style" aria-describedby="StyleDescription" /><label id="chkTag_7049_label" class="text20" for="chkTag_7049" aria-label="Can Cooler/Tumbler Combo 2 products">Can Cooler/Tumbler Combo (2)</label><input type="checkbox" id="chkTag_510" name="Can Coolers" data-filter="Can Coolers" data-group="Style" aria-describedby="StyleDescription" /><label id="chkTag_510_label" class="text20" for="chkTag_510" aria-label="Can Coolers 2 products">Can Coolers (2)</label><input type="checkbox" id="chkTag_341" name="Carabiners" data-filter="Carabiners" data-group="Style" aria-describedby="StyleDescription" /><label id="chkTag_341_label" class="text20" for="chkTag_341" aria-label="Carabiners 2 products">Carabiners (2)</label><input type="checkbox" id="chkTag_377" name="Chest Pocket" data-filter="Chest Pocket" data-group="Style" aria-describedby="StyleDescription" /><label id="chkTag_377_label" class="text20" for="chkTag_377" aria-label="Chest Pocket 4 products">Chest Pocket (4)</label><input type="checkbox" id="chkTag_482" name="Chip Clips" data-filter="Chip Clips" data-group="Style" aria-describedby="StyleDescription" /><label id="chkTag_482_label" class="text20" for="chkTag_482" aria-label="Chip Clips 1 products">Chip Clips (1)</label><input type="checkbox" id="chkTag_5521" name="Collapsible" data-filter="Collapsible" data-group="Style" aria-describedby="StyleDescription" /><label id="chkTag_5521_label" class="text20" for="chkTag_5521" aria-label="Collapsible 2 products">Collapsible (2)</label><input type="checkbox" id="chkTag_7045" name="Colourblock" data-filter="Colourblock" data-group="Style" aria-describedby="StyleDescription" /><label id="chkTag_7045_label" class="text20" for="chkTag_7045" aria-label="Colourblock 14 products">Colourblock (14)</label><input type="checkbox" id="chkTag_6007" name="Colouring Books" data-filter="Colouring Books" data-group="Style" aria-describedby="StyleDescription" /><label id="chkTag_6007_label" class="text20" for="chkTag_6007" aria-label="Colouring Books 1 products">Colouring Books (1)</label><input type="checkbox" id="chkTag_6963" name="Cooler Totes" data-filter="Cooler Totes" data-group="Style" aria-describedby="StyleDescription" /><label id="chkTag_6963_label" class="text20" for="chkTag_6963" aria-label="Cooler Totes 1 products">Cooler Totes (1)</label><input type="checkbox" id="chkTag_6708" name="Copper Lining" data-filter="Copper Lining" data-group="Style" aria-describedby="StyleDescription" /><label id="chkTag_6708_label" class="text20" for="chkTag_6708" aria-label="Copper Lining 27 products">Copper Lining (27)</label><input type="checkbox" id="chkTag_389" name="Crewneck" data-filter="Crewneck" data-group="Style" aria-describedby="StyleDescription" /><label id="chkTag_389_label" class="text20" for="chkTag_389" aria-label="Crewneck 2 products">Crewneck (2)</label><input type="checkbox" id="chkTag_7130" name="Cutlery" data-filter="Cutlery" data-group="Style" aria-describedby="StyleDescription" /><label id="chkTag_7130_label" class="text20" for="chkTag_7130" aria-label="Cutlery 1 products">Cutlery (1)</label><input type="checkbox" id="chkTag_566" name="Ear Buds" data-filter="Ear Buds" data-group="Style" aria-describedby="StyleDescription" /><label id="chkTag_566_label" class="text20" for="chkTag_566" aria-label="Ear Buds 2 products">Ear Buds (2)</label><input type="checkbox" id="chkTag_378" name="Fleece" data-filter="Fleece" data-group="Style" aria-describedby="StyleDescription" /><label id="chkTag_378_label" class="text20" for="chkTag_378" aria-label="Fleece 22 products">Fleece (22)</label><input type="checkbox" id="chkTag_7037" name="Fleece Blankets" data-filter="Fleece Blankets" data-group="Style" aria-describedby="StyleDescription" /><label id="chkTag_7037_label" class="text20" for="chkTag_7037" aria-label="Fleece Blankets 1 products">Fleece Blankets (1)</label><input type="checkbox" id="chkTag_5455" name="Food &amp; Lunch Containers" data-filter="Food &amp; Lunch Containers" data-group="Style" aria-describedby="StyleDescription" /><label id="chkTag_5455_label" class="text20" for="chkTag_5455" aria-label="Food &amp; Lunch Containers 3 products">Food &amp; Lunch Containers (3)</label><input type="checkbox" id="chkTag_386" name="Full Zip" data-filter="Full Zip" data-group="Style" aria-describedby="StyleDescription" /><label id="chkTag_386_label" class="text20" for="chkTag_386" aria-label="Full Zip 10 products">Full Zip (10)</label><input type="checkbox" id="chkTag_4565" name="Gift" data-filter="Gift" data-group="Style" aria-describedby="StyleDescription" /><label id="chkTag_4565_label" class="text20" for="chkTag_4565" aria-label="Gift 2 products">Gift (2)</label><input type="checkbox" id="chkTag_5504" name="Gloves" data-filter="Gloves" data-group="Style" aria-describedby="StyleDescription" /><label id="chkTag_5504_label" class="text20" for="chkTag_5504" aria-label="Gloves 3 products">Gloves (3)</label><input type="checkbox" id="chkTag_676" name="Golf Tees" data-filter="Golf Tees" data-group="Style" aria-describedby="StyleDescription" /><label id="chkTag_676_label" class="text20" for="chkTag_676" aria-label="Golf Tees 1 products">Golf Tees (1)</label><input type="checkbox" id="chkTag_4955" name="Gym &amp; Sports" data-filter="Gym &amp; Sports" data-group="Style" aria-describedby="StyleDescription" /><label id="chkTag_4955_label" class="text20" for="chkTag_4955" aria-label="Gym &amp; Sports 1 products">Gym &amp; Sports (1)</label><input type="checkbox" id="chkTag_402" name="Handle" data-filter="Handle" data-group="Style" aria-describedby="StyleDescription" /><label id="chkTag_402_label" class="text20" for="chkTag_402" aria-label="Handle 4 products">Handle (4)</label><input type="checkbox" id="chkTag_6743" name="Hard Cover" data-filter="Hard Cover" data-group="Style" aria-describedby="StyleDescription" /><label id="chkTag_6743_label" class="text20" for="chkTag_6743" aria-label="Hard Cover 10 products">Hard Cover (10)</label><input type="checkbox" id="chkTag_6356" name="Headbands" data-filter="Headbands" data-group="Style" aria-describedby="StyleDescription" /><label id="chkTag_6356_label" class="text20" for="chkTag_6356" aria-label="Headbands 1 products">Headbands (1)</label><input type="checkbox" id="chkTag_388" name="Hoodies" data-filter="Hoodies" data-group="Style" aria-describedby="StyleDescription" /><label id="chkTag_388_label" class="text20" for="chkTag_388" aria-label="Hoodies 12 products">Hoodies (12)</label><input type="checkbox" id="chkTag_646" name="Ice Scrapers" data-filter="Ice Scrapers" data-group="Style" aria-describedby="StyleDescription" /><label id="chkTag_646_label" class="text20" for="chkTag_646" aria-label="Ice Scrapers 1 products">Ice Scrapers (1)</label><input type="checkbox" id="chkTag_397" name="Includes Pen" data-filter="Includes Pen" data-group="Style" aria-describedby="StyleDescription" /><label id="chkTag_397_label" class="text20" for="chkTag_397" aria-label="Includes Pen 7 products">Includes Pen (7)</label><input type="checkbox" id="chkTag_400" name="Includes Ringbinder" data-filter="Includes Ringbinder" data-group="Style" aria-describedby="StyleDescription" /><label id="chkTag_400_label" class="text20" for="chkTag_400" aria-label="Includes Ringbinder 1 products">Includes Ringbinder (1)</label><input type="checkbox" id="chkTag_5033" name="Indoor Banners" data-filter="Indoor Banners" data-group="Style" aria-describedby="StyleDescription" /><label id="chkTag_5033_label" class="text20" for="chkTag_5033" aria-label="Indoor Banners 20 products">Indoor Banners (20)</label><input type="checkbox" id="chkTag_5515" name="Infuser" data-filter="Infuser" data-group="Style" aria-describedby="StyleDescription" /><label id="chkTag_5515_label" class="text20" for="chkTag_5515" aria-label="Infuser 1 products">Infuser (1)</label><input type="checkbox" id="chkTag_383" name="Insulated" data-filter="Insulated" data-group="Style" aria-describedby="StyleDescription" /><label id="chkTag_383_label" class="text20" for="chkTag_383" aria-label="Insulated 30 products">Insulated (30)</label><input type="checkbox" id="chkTag_527" name="Lanyards" data-filter="Lanyards" data-group="Style" aria-describedby="StyleDescription" /><label id="chkTag_527_label" class="text20" for="chkTag_527" aria-label="Lanyards 4 products">Lanyards (4)</label><input type="checkbox" id="chkTag_442" name="Laptop &amp; Tablet Bags" data-filter="Laptop &amp; Tablet Bags" data-group="Style" aria-describedby="StyleDescription" /><label id="chkTag_442_label" class="text20" for="chkTag_442" aria-label="Laptop &amp; Tablet Bags 2 products">Laptop &amp; Tablet Bags (2)</label><input type="checkbox" id="chkTag_624" name="LED Flashlights" data-filter="LED Flashlights" data-group="Style" aria-describedby="StyleDescription" /><label id="chkTag_624_label" class="text20" for="chkTag_624" aria-label="LED Flashlights 1 products">LED Flashlights (1)</label><input type="checkbox" id="chkTag_384" name="Lightweight" data-filter="Lightweight" data-group="Style" aria-describedby="StyleDescription" /><label id="chkTag_384_label" class="text20" for="chkTag_384" aria-label="Lightweight 18 products">Lightweight (18)</label><input type="checkbox" id="chkTag_403" name="Lunch Bags &amp; Sets" data-filter="Lunch Bags &amp; Sets" data-group="Style" aria-describedby="StyleDescription" /><label id="chkTag_403_label" class="text20" for="chkTag_403" aria-label="Lunch Bags &amp; Sets 9 products">Lunch Bags &amp; Sets (9)</label><input type="checkbox" id="chkTag_585" name="Magnet Clips" data-filter="Magnet Clips" data-group="Style" aria-describedby="StyleDescription" /><label id="chkTag_585_label" class="text20" for="chkTag_585" aria-label="Magnet Clips 5 products">Magnet Clips (5)</label><input type="checkbox" id="chkTag_438" name="Messenger" data-filter="Messenger" data-group="Style" aria-describedby="StyleDescription" /><label id="chkTag_438_label" class="text20" for="chkTag_438" aria-label="Messenger 1 products">Messenger (1)</label><input type="checkbox" id="chkTag_5323" name="Multi-pocket" data-filter="Multi-pocket" data-group="Style" aria-describedby="StyleDescription" /><label id="chkTag_5323_label" class="text20" for="chkTag_5323" aria-label="Multi-pocket 2 products">Multi-pocket (2)</label><input type="checkbox" id="chkTag_7388" name="No Chest Pocket" data-filter="No Chest Pocket" data-group="Style" aria-describedby="StyleDescription" /><label id="chkTag_7388_label" class="text20" for="chkTag_7388" aria-label="No Chest Pocket 2 products">No Chest Pocket (2)</label><input type="checkbox" id="chkTag_477" name="Notepads" data-filter="Notepads" data-group="Style" aria-describedby="StyleDescription" /><label id="chkTag_477_label" class="text20" for="chkTag_477" aria-label="Notepads 1 products">Notepads (1)</label><input type="checkbox" id="chkTag_650" name="Organization" data-filter="Organization" data-group="Style" aria-describedby="StyleDescription" /><label id="chkTag_650_label" class="text20" for="chkTag_650" aria-label="Organization 1 products">Organization (1)</label><input type="checkbox" id="chkTag_5034" name="Outdoor Banners" data-filter="Outdoor Banners" data-group="Style" aria-describedby="StyleDescription" /><label id="chkTag_5034_label" class="text20" for="chkTag_5034" aria-label="Outdoor Banners 17 products">Outdoor Banners (17)</label><input type="checkbox" id="chkTag_435" name="Packable Bags" data-filter="Packable Bags" data-group="Style" aria-describedby="StyleDescription" /><label id="chkTag_435_label" class="text20" for="chkTag_435" aria-label="Packable Bags 2 products">Packable Bags (2)</label><input type="checkbox" id="chkTag_7371" name="Paper Clips &amp; Fasteners" data-filter="Paper Clips &amp; Fasteners" data-group="Style" aria-describedby="StyleDescription" /><label id="chkTag_7371_label" class="text20" for="chkTag_7371" aria-label="Paper Clips &amp; Fasteners 3 products">Paper Clips &amp; Fasteners (3)</label><input type="checkbox" id="chkTag_5251" name="Perfect Bound" data-filter="Perfect Bound" data-group="Style" aria-describedby="StyleDescription" /><label id="chkTag_5251_label" class="text20" for="chkTag_5251" aria-label="Perfect Bound 12 products">Perfect Bound (12)</label><input type="checkbox" id="chkTag_6359" name="Performance" data-filter="Performance" data-group="Style" aria-describedby="StyleDescription" /><label id="chkTag_6359_label" class="text20" for="chkTag_6359" aria-label="Performance 22 products">Performance (22)</label><input type="checkbox" id="chkTag_6671" name="Phone Accessories" data-filter="Phone Accessories" data-group="Style" aria-describedby="StyleDescription" /><label id="chkTag_6671_label" class="text20" for="chkTag_6671" aria-label="Phone Accessories 3 products">Phone Accessories (3)</label><input type="checkbox" id="chkTag_5015" name="Phone Stands" data-filter="Phone Stands" data-group="Style" aria-describedby="StyleDescription" /><label id="chkTag_5015_label" class="text20" for="chkTag_5015" aria-label="Phone Stands 1 products">Phone Stands (1)</label><input type="checkbox" id="chkTag_7033" name="Picnic Blankets" data-filter="Picnic Blankets" data-group="Style" aria-describedby="StyleDescription" /><label id="chkTag_7033_label" class="text20" for="chkTag_7033" aria-label="Picnic Blankets 1 products">Picnic Blankets (1)</label><input type="checkbox" id="chkTag_7046" name="Powder Coated" data-filter="Powder Coated" data-group="Style" aria-describedby="StyleDescription" /><label id="chkTag_7046_label" class="text20" for="chkTag_7046" aria-label="Powder Coated 7 products">Powder Coated (7)</label><input type="checkbox" id="chkTag_7027" name="Puffer Jackets" data-filter="Puffer Jackets" data-group="Style" aria-describedby="StyleDescription" /><label id="chkTag_7027_label" class="text20" for="chkTag_7027" aria-label="Puffer Jackets 8 products">Puffer Jackets (8)</label><input type="checkbox" id="chkTag_387" name="Quarter Zips" data-filter="Quarter Zips" data-group="Style" aria-describedby="StyleDescription" /><label id="chkTag_387_label" class="text20" for="chkTag_387" aria-label="Quarter Zips 14 products">Quarter Zips (14)</label><input type="checkbox" id="chkTag_7217" name="Refillable" data-filter="Refillable" data-group="Style" aria-describedby="StyleDescription" /><label id="chkTag_7217_label" class="text20" for="chkTag_7217" aria-label="Refillable 1 products">Refillable (1)</label><input type="checkbox" id="chkTag_7039" name="Roll Up Blankets" data-filter="Roll Up Blankets" data-group="Style" aria-describedby="StyleDescription" /><label id="chkTag_7039_label" class="text20" for="chkTag_7039" aria-label="Roll Up Blankets 2 products">Roll Up Blankets (2)</label><input type="checkbox" id="chkTag_447" name="Scarves" data-filter="Scarves" data-group="Style" aria-describedby="StyleDescription" /><label id="chkTag_447_label" class="text20" for="chkTag_447" aria-label="Scarves 8 products">Scarves (8)</label><input type="checkbox" id="chkTag_476" name="Sets" data-filter="Sets" data-group="Style" aria-describedby="StyleDescription" /><label id="chkTag_476_label" class="text20" for="chkTag_476" aria-label="Sets 1 products">Sets (1)</label><input type="checkbox" id="chkTag_5991" name="Shaker Bottles" data-filter="Shaker Bottles" data-group="Style" aria-describedby="StyleDescription" /><label id="chkTag_5991_label" class="text20" for="chkTag_5991" aria-label="Shaker Bottles 3 products">Shaker Bottles (3)</label><input type="checkbox" id="chkTag_390" name="Shopping &amp; Grocery" data-filter="Shopping &amp; Grocery" data-group="Style" aria-describedby="StyleDescription" /><label id="chkTag_390_label" class="text20" for="chkTag_390" aria-label="Shopping &amp; Grocery 16 products">Shopping &amp; Grocery (16)</label><input type="checkbox" id="chkTag_436" name="Slingpack" data-filter="Slingpack" data-group="Style" aria-describedby="StyleDescription" /><label id="chkTag_436_label" class="text20" for="chkTag_436" aria-label="Slingpack 2 products">Slingpack (2)</label><input type="checkbox" id="chkTag_6744" name="Soft Cover" data-filter="Soft Cover" data-group="Style" aria-describedby="StyleDescription" /><label id="chkTag_6744_label" class="text20" for="chkTag_6744" aria-label="Soft Cover 6 products">Soft Cover (6)</label><input type="checkbox" id="chkTag_382" name="Soft Shell" data-filter="Soft Shell" data-group="Style" aria-describedby="StyleDescription" /><label id="chkTag_382_label" class="text20" for="chkTag_382" aria-label="Soft Shell 24 products">Soft Shell (24)</label><input type="checkbox" id="chkTag_6976" name="Soft Touch" data-filter="Soft Touch" data-group="Style" aria-describedby="StyleDescription" /><label id="chkTag_6976_label" class="text20" for="chkTag_6976" aria-label="Soft Touch 1 products">Soft Touch (1)</label><input type="checkbox" id="chkTag_564" name="Speakers" data-filter="Speakers" data-group="Style" aria-describedby="StyleDescription" /><label id="chkTag_564_label" class="text20" for="chkTag_564" aria-label="Speakers 5 products">Speakers (5)</label><input type="checkbox" id="chkTag_5250" name="Spiral Bound" data-filter="Spiral Bound" data-group="Style" aria-describedby="StyleDescription" /><label id="chkTag_5250_label" class="text20" for="chkTag_5250" aria-label="Spiral Bound 5 products">Spiral Bound (5)</label><input type="checkbox" id="chkTag_7034" name="Stadium Blankets" data-filter="Stadium Blankets" data-group="Style" aria-describedby="StyleDescription" /><label id="chkTag_7034_label" class="text20" for="chkTag_7034" aria-label="Stadium Blankets 1 products">Stadium Blankets (1)</label><input type="checkbox" id="chkTag_478" name="Sticky Flags &amp; Pad Sets" data-filter="Sticky Flags &amp; Pad Sets" data-group="Style" aria-describedby="StyleDescription" /><label id="chkTag_478_label" class="text20" for="chkTag_478" aria-label="Sticky Flags &amp; Pad Sets 1 products">Sticky Flags &amp; Pad Sets (1)</label><input type="checkbox" id="chkTag_706" name="Sweaters" data-filter="Sweaters" data-group="Style" aria-describedby="StyleDescription" /><label id="chkTag_706_label" class="text20" for="chkTag_706" aria-label="Sweaters 4 products">Sweaters (4)</label><input type="checkbox" id="chkTag_4691" name="Tech Bags" data-filter="Tech Bags" data-group="Style" aria-describedby="StyleDescription" /><label id="chkTag_4691_label" class="text20" for="chkTag_4691" aria-label="Tech Bags 2 products">Tech Bags (2)</label><input type="checkbox" id="chkTag_634" name="Tool Kits" data-filter="Tool Kits" data-group="Style" aria-describedby="StyleDescription" /><label id="chkTag_634_label" class="text20" for="chkTag_634" aria-label="Tool Kits 1 products">Tool Kits (1)</label><input type="checkbox" id="chkTag_431" name="Trade Show" data-filter="Trade Show" data-group="Style" aria-describedby="StyleDescription" /><label id="chkTag_431_label" class="text20" for="chkTag_431" aria-label="Trade Show 9 products">Trade Show (9)</label><input type="checkbox" id="chkTag_457" name="Travel Bags" data-filter="Travel Bags" data-group="Style" aria-describedby="StyleDescription" /><label id="chkTag_457_label" class="text20" for="chkTag_457" aria-label="Travel Bags 1 products">Travel Bags (1)</label><input type="checkbox" id="chkTag_401" name="Tumbler" data-filter="Tumbler" data-group="Style" aria-describedby="StyleDescription" /><label id="chkTag_401_label" class="text20" for="chkTag_401" aria-label="Tumbler 30 products">Tumbler (30)</label><input type="checkbox" id="chkTag_518" name="Vacuum Insulated" data-filter="Vacuum Insulated" data-group="Style" aria-describedby="StyleDescription" /><label id="chkTag_518_label" class="text20" for="chkTag_518" aria-label="Vacuum Insulated 43 products">Vacuum Insulated (43)</label><input type="checkbox" id="chkTag_379" name="Vests" data-filter="Vests" data-group="Style" aria-describedby="StyleDescription" /><label id="chkTag_379_label" class="text20" for="chkTag_379" aria-label="Vests 18 products">Vests (18)</label><input type="checkbox" id="chkTag_530" name="Vinyl Badge Holders" data-filter="Vinyl Badge Holders" data-group="Style" aria-describedby="StyleDescription" /><label id="chkTag_530_label" class="text20" for="chkTag_530" aria-label="Vinyl Badge Holders 5 products">Vinyl Badge Holders (5)</label><input type="checkbox" id="chkTag_731" name="Vinyl Banners" data-filter="Vinyl Banners" data-group="Style" aria-describedby="StyleDescription" /><label id="chkTag_731_label" class="text20" for="chkTag_731" aria-label="Vinyl Banners 34 products">Vinyl Banners (34)</label><input type="checkbox" id="chkTag_5322" name="Water-bottle Pocket" data-filter="Water-bottle Pocket" data-group="Style" aria-describedby="StyleDescription" /><label id="chkTag_5322_label" class="text20" for="chkTag_5322" aria-label="Water-bottle Pocket 1 products">Water-bottle Pocket (1)</label><input type="checkbox" id="chkTag_512" name="Wine" data-filter="Wine" data-group="Style" aria-describedby="StyleDescription" /><label id="chkTag_512_label" class="text20" for="chkTag_512" aria-label="Wine 2 products">Wine (2)</label><input type="checkbox" id="chkTag_492" name="Wine Accessories" data-filter="Wine Accessories" data-group="Style" aria-describedby="StyleDescription" /><label id="chkTag_492_label" class="text20" for="chkTag_492" aria-label="Wine Accessories 2 products">Wine Accessories (2)</label><input type="checkbox" id="chkTag_4566" name="Womens &amp; Fashion" data-filter="Womens &amp; Fashion" data-group="Style" aria-describedby="StyleDescription" /><label id="chkTag_4566_label" class="text20" for="chkTag_4566" aria-label="Womens &amp; Fashion 1 products">Womens &amp; Fashion (1)</label><input type="checkbox" id="chkTag_7137" name="Yoga" data-filter="Yoga" data-group="Style" aria-describedby="StyleDescription" /><label id="chkTag_7137_label" class="text20" for="chkTag_7137" aria-label="Yoga 2 products">Yoga (2)</label><input type="checkbox" id="chkTag_399" name="Zippered Closure" data-filter="Zippered Closure" data-group="Style" aria-describedby="StyleDescription" /><label id="chkTag_399_label" class="text20" for="chkTag_399" aria-label="Zippered Closure 6 products">Zippered Closure (6)</label></div><div class="moreDiv textCenter padding10"><button class="moreLink lastObject text16 textCenter underline" aria-expanded="false"><span>More Filters <svg class="rotate180" height="10px" width="10px" focusable="false" aria-hidden="true"><use xlink:href="#svgIcon-arrowLine"></use></svg></span><span class="visually-hidden">for Style</span></button></div></fieldset></div></section><section id="TapeMeasureLength" class="filterMenu bkgdWhite overflow hide" aria-labelledby="TapeMeasureLength"><h3 id="TapeMeasureLengthHeader" class="showOnLarge"><button class="accordionHeader text16 padding10 fullWidth displayFlex flexNoWrap flexSpaceBetween flexAlignItemsCenter pointer" aria-expanded="true" aria-controls="TapeMeasureLengthContent"><span>Tape Measure Length<span class="visually-hidden" id="TapeMeasureLengthDescription"> Filter selections automatically update page</span></span><svg class="arrowIcon" height="16px" width="16px" focusable="false" aria-hidden="true"><use xlink:href="#svgIcon-arrowLine"></use></svg></button></h3><div id="TapeMeasureLengthContent" class="accordionPanel open" aria-hidden="false"><button class="filterMenuSelect darkestLink hideOnLargeAndExtraLarge margin5" aria-controls="filterMenuMobile" disabled><svg class="rotate270 paddingRight5" height="16px" width="16px" aria-hidden="true" focusable="false"><use xlink:href="#svgIcon-arrowLine"></use></svg> View All Filters<span class="visually-hidden"> by exiting Tape Measure Length filter</span></button><fieldset class="paddingLeft5"><legend class="visually-hidden">Select Tape Measure Length filters</legend><input type="checkbox" id="chkTag_642" name="10&#39; and under" class="lastObject" data-filter="10&#39; and under" data-group="TapeMeasureLength" aria-describedby="TapeMeasureLengthDescription" /><label id="chkTag_642_label" class="text20" for="chkTag_642" aria-label="10&#39; and under 1 products">10&#39; and under (1)</label></fieldset></div></section><section id="ToteBagSize" class="filterMenu bkgdWhite overflow hide" aria-labelledby="ToteBagSize"><h3 id="ToteBagSizeHeader" class="showOnLarge"><button class="accordionHeader text16 padding10 fullWidth displayFlex flexNoWrap flexSpaceBetween flexAlignItemsCenter pointer" aria-expanded="true" aria-controls="ToteBagSizeContent"><span>Tote Bag Size<span class="visually-hidden" id="ToteBagSizeDescription"> Filter selections automatically update page</span></span><svg class="arrowIcon" height="16px" width="16px" focusable="false" aria-hidden="true"><use xlink:href="#svgIcon-arrowLine"></use></svg></button></h3><div id="ToteBagSizeContent" class="accordionPanel open" aria-hidden="false"><button class="filterMenuSelect darkestLink hideOnLargeAndExtraLarge margin5" aria-controls="filterMenuMobile" disabled><svg class="rotate270 paddingRight5" height="16px" width="16px" aria-hidden="true" focusable="false"><use xlink:href="#svgIcon-arrowLine"></use></svg> View All Filters<span class="visually-hidden"> by exiting Tote Bag Size filter</span></button><fieldset class="paddingLeft5"><legend class="visually-hidden">Select Tote Bag Size filters</legend><input type="checkbox" id="chkTag_6456" name="Extra Large" class="" data-filter="Extra Large" data-group="ToteBagSize" aria-describedby="ToteBagSizeDescription" /><label id="chkTag_6456_label" class="text20" for="chkTag_6456" aria-label="Extra Large 1 products">Extra Large (1)</label><input type="checkbox" id="chkTag_6455" name="Large" class="" data-filter="Large" data-group="ToteBagSize" aria-describedby="ToteBagSizeDescription" /><label id="chkTag_6455_label" class="text20" for="chkTag_6455" aria-label="Large 12 products">Large (12)</label><input type="checkbox" id="chkTag_6454" name="Medium" class="" data-filter="Medium" data-group="ToteBagSize" aria-describedby="ToteBagSizeDescription" /><label id="chkTag_6454_label" class="text20" for="chkTag_6454" aria-label="Medium 12 products">Medium (12)</label><input type="checkbox" id="chkTag_6453" name="Small" class="lastObject" data-filter="Small" data-group="ToteBagSize" aria-describedby="ToteBagSizeDescription" /><label id="chkTag_6453_label" class="text20" for="chkTag_6453" aria-label="Small 1 products">Small (1)</label></fieldset></div></section><section id="Towels" class="filterMenu bkgdWhite overflow hide" aria-labelledby="Towels"><h3 id="TowelsHeader" class="showOnLarge"><button class="accordionHeader text16 padding10 fullWidth displayFlex flexNoWrap flexSpaceBetween flexAlignItemsCenter pointer" aria-expanded="true" aria-controls="TowelsContent"><span>Towels<span class="visually-hidden" id="TowelsDescription"> Filter selections automatically update page</span></span><svg class="arrowIcon" height="16px" width="16px" focusable="false" aria-hidden="true"><use xlink:href="#svgIcon-arrowLine"></use></svg></button></h3><div id="TowelsContent" class="accordionPanel open" aria-hidden="false"><button class="filterMenuSelect darkestLink hideOnLargeAndExtraLarge margin5" aria-controls="filterMenuMobile" disabled><svg class="rotate270 paddingRight5" height="16px" width="16px" aria-hidden="true" focusable="false"><use xlink:href="#svgIcon-arrowLine"></use></svg> View All Filters<span class="visually-hidden"> by exiting Towels filter</span></button><fieldset class="paddingLeft5"><legend class="visually-hidden">Select Towels filters</legend><input type="checkbox" id="chkTag_7165" name="Cooling Towels" class="" data-filter="Cooling Towels" data-group="Towels" aria-describedby="TowelsDescription" /><label id="chkTag_7165_label" class="text20" for="chkTag_7165" aria-label="Cooling Towels 1 products">Cooling Towels (1)</label><input type="checkbox" id="chkTag_670" name="Gym &amp; Workout Towels" class="lastObject" data-filter="Gym &amp; Workout Towels" data-group="Towels" aria-describedby="TowelsDescription" /><label id="chkTag_670_label" class="text20" for="chkTag_670" aria-label="Gym &amp; Workout Towels 1 products">Gym &amp; Workout Towels (1)</label></fieldset></div></section><section id="UmbrellaArcSize" class="filterMenu bkgdWhite overflow hide" aria-labelledby="UmbrellaArcSize"><h3 id="UmbrellaArcSizeHeader" class="showOnLarge"><button class="accordionHeader text16 padding10 fullWidth displayFlex flexNoWrap flexSpaceBetween flexAlignItemsCenter pointer" aria-expanded="true" aria-controls="UmbrellaArcSizeContent"><span>Umbrella Arc Size<span class="visually-hidden" id="UmbrellaArcSizeDescription"> Filter selections automatically update page</span></span><svg class="arrowIcon" height="16px" width="16px" focusable="false" aria-hidden="true"><use xlink:href="#svgIcon-arrowLine"></use></svg></button></h3><div id="UmbrellaArcSizeContent" class="accordionPanel open" aria-hidden="false"><button class="filterMenuSelect darkestLink hideOnLargeAndExtraLarge margin5" aria-controls="filterMenuMobile" disabled><svg class="rotate270 paddingRight5" height="16px" width="16px" aria-hidden="true" focusable="false"><use xlink:href="#svgIcon-arrowLine"></use></svg> View All Filters<span class="visually-hidden"> by exiting Umbrella Arc Size filter</span></button><fieldset class="paddingLeft5"><legend class="visually-hidden">Select Umbrella Arc Size filters</legend><input type="checkbox" id="chkTag_687" name="Arc - 44&quot; and under" class="" data-filter="Arc - 44&quot; and under" data-group="UmbrellaArcSize" aria-describedby="UmbrellaArcSizeDescription" /><label id="chkTag_687_label" class="text20" for="chkTag_687" aria-label="Arc - 44&quot; and under 2 products">Arc - 44&quot; and under (2)</label><input type="checkbox" id="chkTag_688" name="Arc - 45&quot; to 49&quot;" class="" data-filter="Arc - 45&quot; to 49&quot;" data-group="UmbrellaArcSize" aria-describedby="UmbrellaArcSizeDescription" /><label id="chkTag_688_label" class="text20" for="chkTag_688" aria-label="Arc - 45&quot; to 49&quot; 3 products">Arc - 45&quot; to 49&quot; (3)</label><input type="checkbox" id="chkTag_689" name="Arc - 50&quot; +" class="lastObject" data-filter="Arc - 50&quot; +" data-group="UmbrellaArcSize" aria-describedby="UmbrellaArcSizeDescription" /><label id="chkTag_689_label" class="text20" for="chkTag_689" aria-label="Arc - 50&quot; + 3 products">Arc - 50&quot; + (3)</label></fieldset></div></section><section id="Umbrellas" class="filterMenu bkgdWhite overflow hide" aria-labelledby="Umbrellas"><h3 id="UmbrellasHeader" class="showOnLarge"><button class="accordionHeader text16 padding10 fullWidth displayFlex flexNoWrap flexSpaceBetween flexAlignItemsCenter pointer" aria-expanded="true" aria-controls="UmbrellasContent"><span>Umbrellas<span class="visually-hidden" id="UmbrellasDescription"> Filter selections automatically update page</span></span><svg class="arrowIcon" height="16px" width="16px" focusable="false" aria-hidden="true"><use xlink:href="#svgIcon-arrowLine"></use></svg></button></h3><div id="UmbrellasContent" class="accordionPanel open" aria-hidden="false"><button class="filterMenuSelect darkestLink hideOnLargeAndExtraLarge margin5" aria-controls="filterMenuMobile" disabled><svg class="rotate270 paddingRight5" height="16px" width="16px" aria-hidden="true" focusable="false"><use xlink:href="#svgIcon-arrowLine"></use></svg> View All Filters<span class="visually-hidden"> by exiting Umbrellas filter</span></button><fieldset class="paddingLeft5"><legend class="visually-hidden">Select Umbrellas filters</legend><input type="checkbox" id="chkTag_673" name="Automatic" class="" data-filter="Automatic" data-group="Umbrellas" aria-describedby="UmbrellasDescription" /><label id="chkTag_673_label" class="text20" for="chkTag_673" aria-label="Automatic 4 products">Automatic (4)</label><input type="checkbox" id="chkTag_6625" name="Fiberglass Shaft" class="" data-filter="Fiberglass Shaft" data-group="Umbrellas" aria-describedby="UmbrellasDescription" /><label id="chkTag_6625_label" class="text20" for="chkTag_6625" aria-label="Fiberglass Shaft 3 products">Fiberglass Shaft (3)</label><input type="checkbox" id="chkTag_671" name="Folding" class="" data-filter="Folding" data-group="Umbrellas" aria-describedby="UmbrellasDescription" /><label id="chkTag_671_label" class="text20" for="chkTag_671" aria-label="Folding 1 products">Folding (1)</label><input type="checkbox" id="chkTag_672" name="Golf Umbrellas" class="" data-filter="Golf Umbrellas" data-group="Umbrellas" aria-describedby="UmbrellasDescription" /><label id="chkTag_672_label" class="text20" for="chkTag_672" aria-label="Golf Umbrellas 3 products">Golf Umbrellas (3)</label><input type="checkbox" id="chkTag_6628" name="Manual" class="lastObject" data-filter="Manual" data-group="Umbrellas" aria-describedby="UmbrellasDescription" /><label id="chkTag_6628_label" class="text20" for="chkTag_6628" aria-label="Manual 4 products">Manual (4)</label></fieldset></div></section><section id="Uniform" class="filterMenu bkgdWhite overflow hide" aria-labelledby="Uniform"><h3 id="UniformHeader" class="showOnLarge"><button class="accordionHeader text16 padding10 fullWidth displayFlex flexNoWrap flexSpaceBetween flexAlignItemsCenter pointer" aria-expanded="true" aria-controls="UniformContent"><span>Uniform<span class="visually-hidden" id="UniformDescription"> Filter selections automatically update page</span></span><svg class="arrowIcon" height="16px" width="16px" focusable="false" aria-hidden="true"><use xlink:href="#svgIcon-arrowLine"></use></svg></button></h3><div id="UniformContent" class="accordionPanel open" aria-hidden="false"><button class="filterMenuSelect darkestLink hideOnLargeAndExtraLarge margin5" aria-controls="filterMenuMobile" disabled><svg class="rotate270 paddingRight5" height="16px" width="16px" aria-hidden="true" focusable="false"><use xlink:href="#svgIcon-arrowLine"></use></svg> View All Filters<span class="visually-hidden"> by exiting Uniform filter</span></button><fieldset class="paddingLeft5"><legend class="visually-hidden">Select Uniform filters</legend><input type="checkbox" id="chkTag_385" name="Workwear" class="lastObject" data-filter="Workwear" data-group="Uniform" aria-describedby="UniformDescription" /><label id="chkTag_385_label" class="text20" for="chkTag_385" aria-label="Workwear 1 products">Workwear (1)</label></fieldset></div></section><section id="USBCapacityGB" class="filterMenu bkgdWhite overflow hide" aria-labelledby="USBCapacityGB"><h3 id="USBCapacityGBHeader" class="showOnLarge"><button class="accordionHeader text16 padding10 fullWidth displayFlex flexNoWrap flexSpaceBetween flexAlignItemsCenter pointer" aria-expanded="true" aria-controls="USBCapacityGBContent"><span>USB Capacity - GB<span class="visually-hidden" id="USBCapacityGBDescription"> Filter selections automatically update page</span></span><svg class="arrowIcon" height="16px" width="16px" focusable="false" aria-hidden="true"><use xlink:href="#svgIcon-arrowLine"></use></svg></button></h3><div id="USBCapacityGBContent" class="accordionPanel open" aria-hidden="false"><button class="filterMenuSelect darkestLink hideOnLargeAndExtraLarge margin5" aria-controls="filterMenuMobile" disabled><svg class="rotate270 paddingRight5" height="16px" width="16px" aria-hidden="true" focusable="false"><use xlink:href="#svgIcon-arrowLine"></use></svg> View All Filters<span class="visually-hidden"> by exiting USB Capacity - GB filter</span></button><fieldset class="paddingLeft5"><legend class="visually-hidden">Select USB Capacity - GB filters</legend><input type="checkbox" id="chkTag_663" name="16GB" class="" data-filter="16GB" data-group="USBCapacityGB" aria-describedby="USBCapacityGBDescription" /><label id="chkTag_663_label" class="text20" for="chkTag_663" aria-label="16GB 1 products">16GB (1)</label><input type="checkbox" id="chkTag_323" name="4GB" class="" data-filter="4GB" data-group="USBCapacityGB" aria-describedby="USBCapacityGBDescription" /><label id="chkTag_323_label" class="text20" for="chkTag_323" aria-label="4GB 1 products">4GB (1)</label><input type="checkbox" id="chkTag_324" name="8GB" class="lastObject" data-filter="8GB" data-group="USBCapacityGB" aria-describedby="USBCapacityGBDescription" /><label id="chkTag_324_label" class="text20" for="chkTag_324" aria-label="8GB 1 products">8GB (1)</label></fieldset></div></section>
To Top
of page