Skip to Content
Call us toll free
1-800-300-1336
Loading call wait time...
All prices in CAD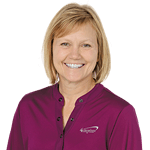 Karla
with 4imprint
32 years
24 Hour Service
Order Today. Ships Tomorrow.
Use our special 24 Hour Service and your order is sent through a priority art and approval process. Get your order in by 6:00 pm central time today, and your product will ship tomorrow (excludes weekends and holidays of course — and you'll need to be available to approve your free art mock-up by 7:00 pm). This lightning-fast priority processing of your art and imprinting is available on a great range of products for just $40.
Order online or call toll-free
800-300-1336
Filter Products
597 Product(s) Found
This item is part of our Better Choices™ range. Here's why:
To Top
of page